Ashé Cultural Center
The Ashé Cultural Center serves as the hub of art and heritage in Central City New Orleans. Founded in 1998, by an ambitious duo, it not only thrives, but sparked new interest in the area. • 1712 Oretha Castle Haley Blvd. Nola, 70113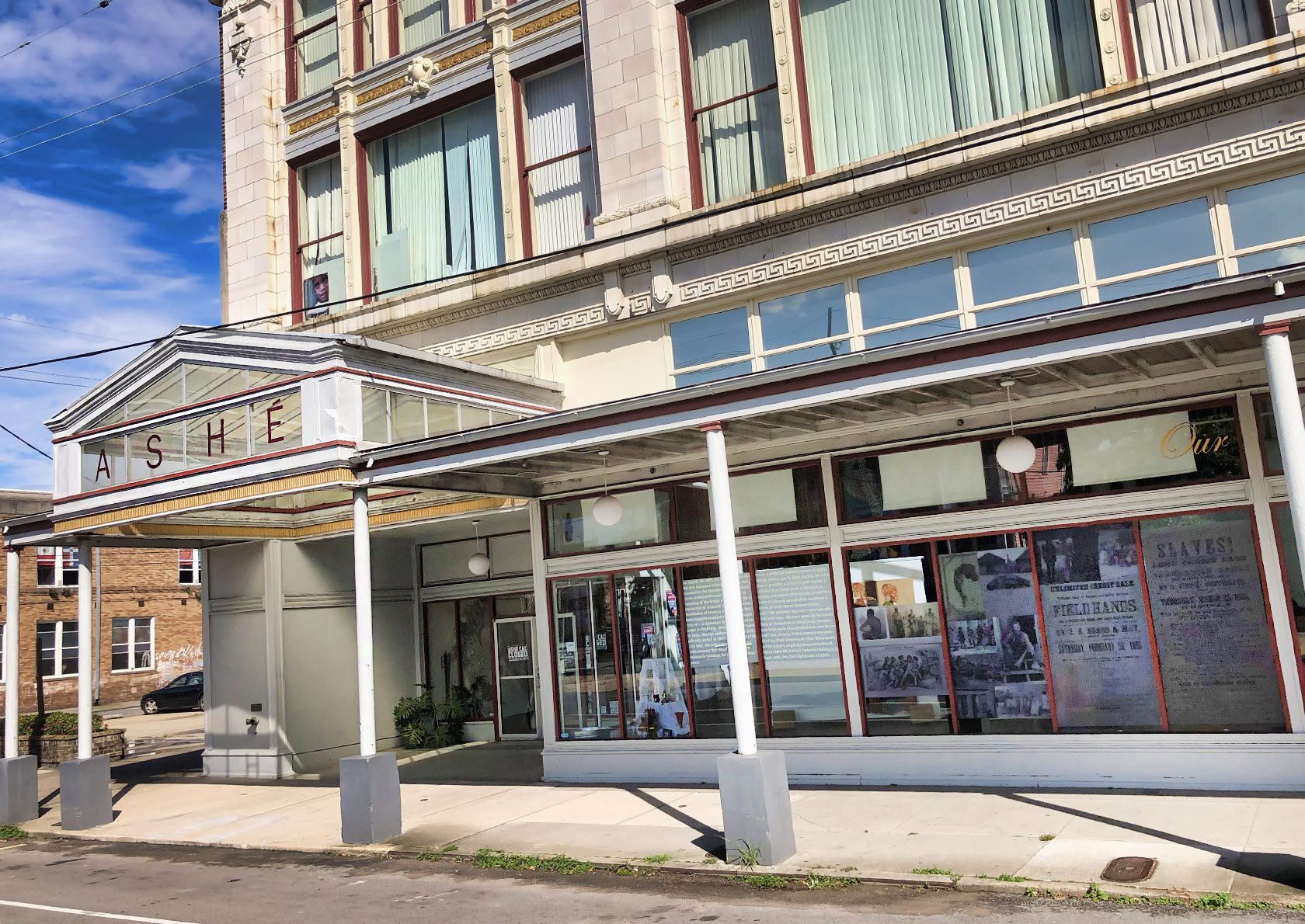 Go for: Arts, historic New Orleans culture, and community
—
At Ashé Cultural Arts Center the mission is to use art and culture to support human, community and economic development. This space was founded in the late 1990s as an initiative by Efforts of Grace, Inc., a not-for-profit, 501(c)(3), organization that creates and supports programs, activities, and creative works emphasizing the contributions of people of African descent.
The Ashé Cultural Arts Center was established in 1998 in a vacant former department store space. Ashé provides opportunities for visual art exhibitions and performances, education, community programs, and partnerships that lift up the work of African American artists and culture bearers.
Since opening on the historic street, Ashé has expanded its space to include the entire building for artists and community use as well as artist apartments. Most recently Ashé developed the Ashé powerhouse, a state of the art performance and exhibit space in a newly renovated historic building around the corner.
Inside and out, this is an iconic New Orleans venue.
The boulevard's history dates to the 1800s, when Irish and German newcomers, followed by Eastern-European Jewish immigrants and African Americans established a variety of businesses along the corridor.
The thoroughfare — once known as Dryades Street — was a bustling business district and, in the 1960s, became a hub for civil rights activism.
When Ashé opened there, it sparked a revival that has picked up in recent years.
Today, newer additions on the street include restaurants and entertainment venues, such as the Southern Food and Beverage Museum, the New Orleans Jazz Market, a pocket "pop-up" park, and interest in revitalization.
Ashé prides itself on being one of the nation's leading venues for the presentation of creative works emphasizing the contributions of people of African descent. Cultural arts production is the lifeblood of Ashé, and on any visit here you will see artworks, literature, and performances as varied as the countries that make up the African diaspora.
At it's heart, the Ashé Cultural Center is equal parts art gallery, theater, meeting place, classroom, market, and more. Above all, it is the anchor on the Boulevard, and the driving force behind redevelopment and recognition.
The name of this Nola Place comes from "àse" or "ashé," — a West African philosophical concept of the Yoruba people of Nigeria that stands for power, command, and authority. In other words, it is the ability to make to make things happen and produce change.
My first visits to Ashé were fascinating because the spirited vibe between the founders, artists, and community seemed unmatched elsewhere in the city. I've watched it grow and prosper, and in recent years they've managed to continue supporting arts and culture with many exhibits, and by putting on more than 800 events annually. – Scott McCrossen
Visit Nola Places
We're curious about our city, and we seek the best New Orleans has to offer. Browse or sort by category: