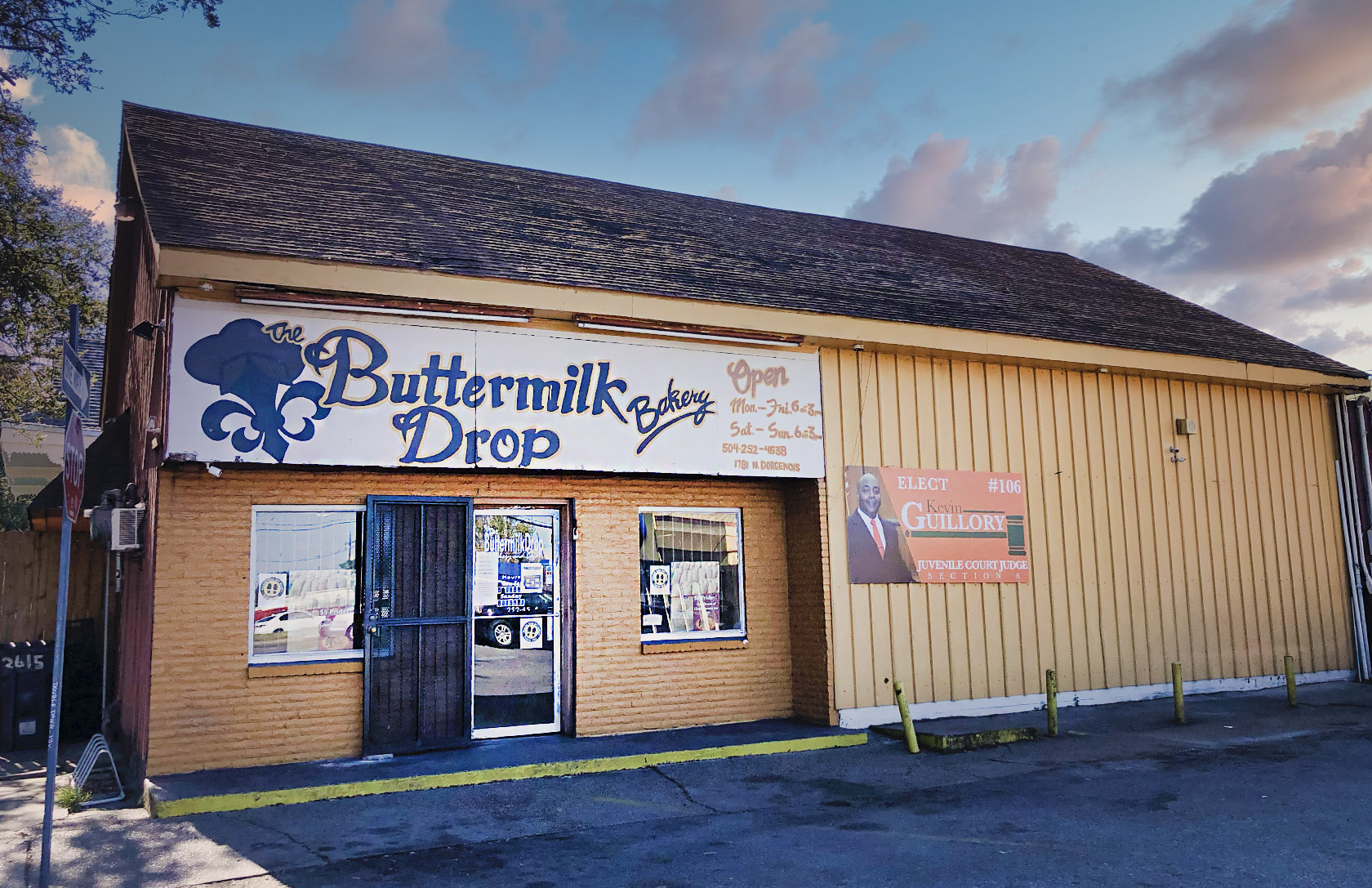 Go for: stout breakfast, biscuit sandwiches, and buttermilk drops
—
Did you know, that the idea for Buttermilk Drop Bakery existed long before they opened their doors?
The seed was planted with the opening of Canal Street Bakery and Deli in 2001, and then development was put on hold following the impact of a little hurricane called Katrina in 2005. A few years later, the owners of the original bakery came together in collaboration with baker Dwight Henry who used to run the wildly popular, and oh, so steady Henry's Donuts on St. Claude.
At the Buttermilk Drop Bakery, the Knight family brings a new twist to an old-time favorite pastry, … the buttermilk drop.
The doors of the Buttermilk Drop Bakery (located in the historic Treme neighborhood) opened in 2008. Since then, this place has been a reliable spot for perfected renditions of classic baked goods, hearty breakfast, biscuit sandwiches, and back-a-town gossip.
Staff always have your sweet tooth in mind. They make melt-in-your-mouth donuts, huge pastries, and award-winning king cakes. Business is brisk, and they open each morning at 6 a.m.
Come for the donuts, but be sure to try the bacon. And the next time you're thinking of catering, give 'em a call — they can hook you up with plentiful pastries, to follow-up platters of sausage sandwiches, and trays of shrimp and grits. — Scott McCrossen
Visit Nola Places
We're curious about our city, and we seek the best New Orleans has to offer. Browse or sort by category: