Dirty Coast
T-Shirts that scream I am a local. Ok, so maybe you are not a local but want to be one. This is the shop for you. • 5631 Magazine St, New Orleans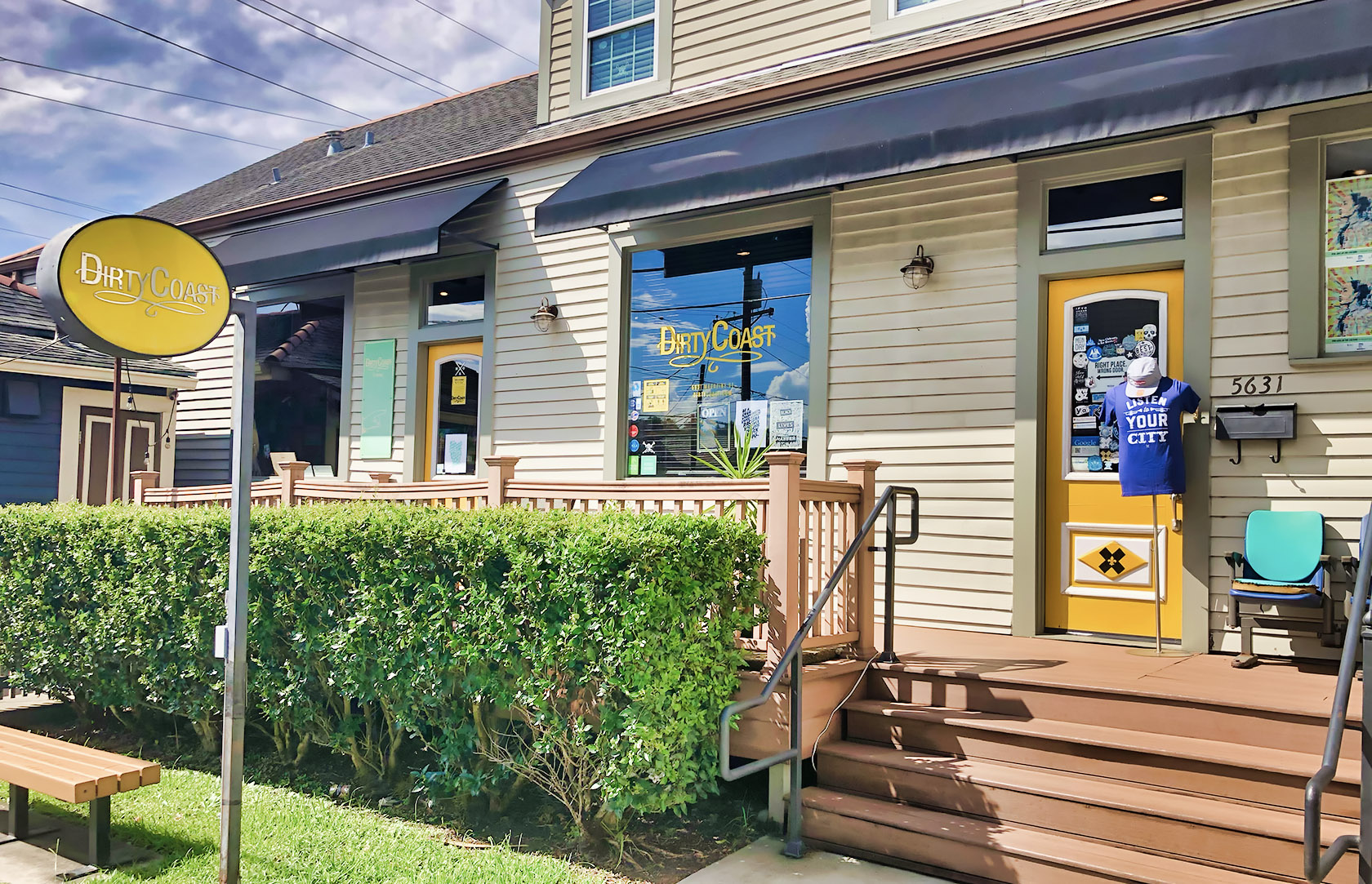 Go for: t-shirts, gifts, knick-knacks, and local-themed souvenirs.
—
At Dirty Coast — These t-shirts are well made and come in women's sizes and unisex sizes and lil kid sizes too. They run true to the sizes and don't shrink that much. The prices are pretty reasonable and you can always get something on sale. They also have a lagniappe coin that offers you 10% off of your purchase for LIFE! It can also be used at other local shops. Check on the staylocal.org site for more information.
All of the t-shirts have different sayings on them. You might need clarification on a few designs.
Dirty Coast makes t-shirts for the black AND for the purple and gold. There are even some purple, green and gold shirts, too! Still others talk about locations in the city or something about our food. Some of my favorite t's are Soul is Waterproof 504 and Be a New Orleanian whereever you are. If you cannot find what you are looking for here, you probably don't know what you are looking for.
Some of the t-shirts sold help to give back to the community too. Dirty Coast sells other items besides t-shirts. Hats, socks, pins, totes, jewelry and the list goes on. It is a great place for getting gifts for that hard to please family member.
The Dirty Coast website says it all – "They venerate our icons, promote our causes and celebrate our way of life." – Christine Sory
Visit Nola Places
We're curious about our city, and we seek the best New Orleans has to offer. Browse or sort by category: