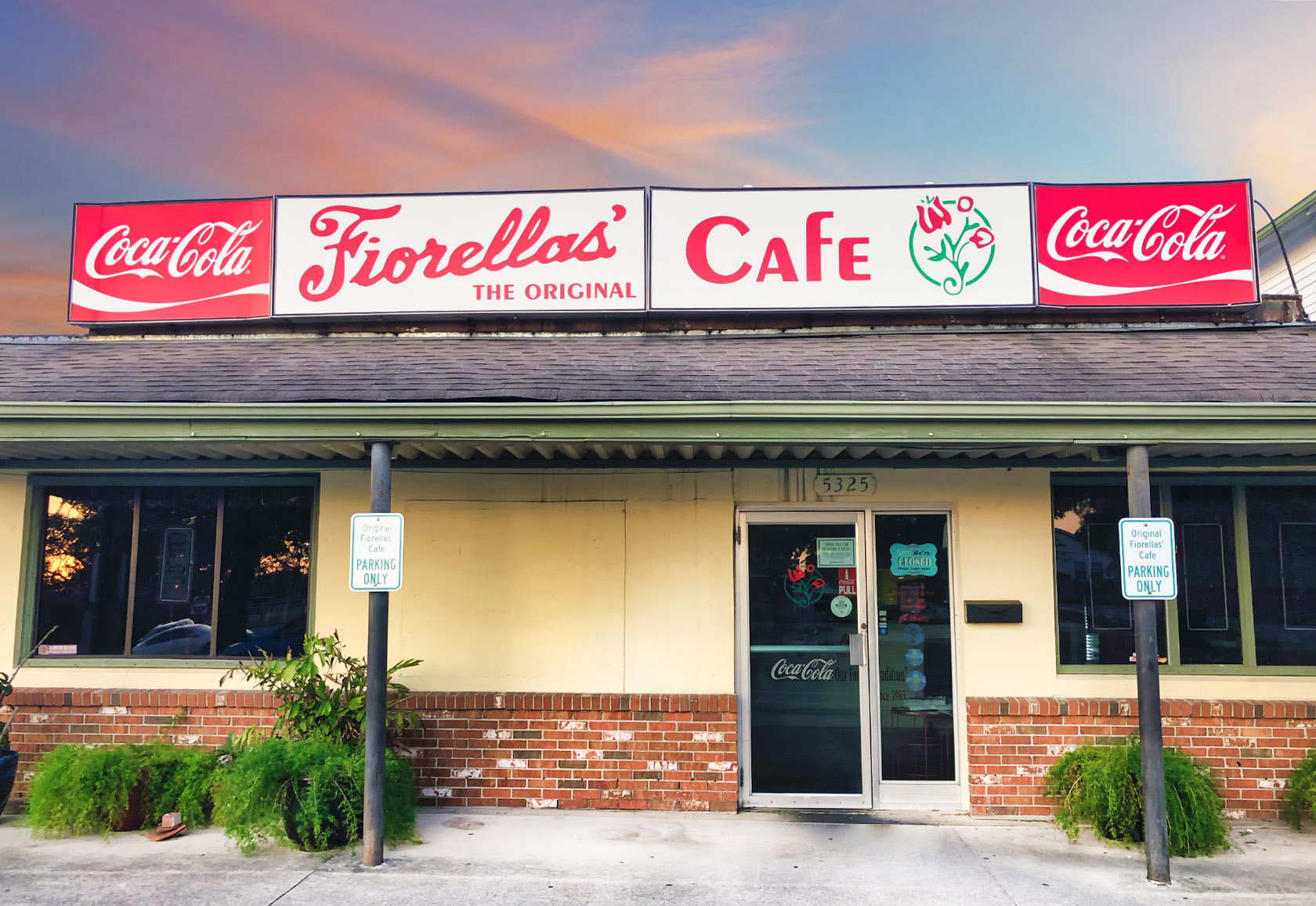 Go for: Red beans & rice, stromboli, and … the best fried chicken in town
—
At Fiorella's Original New Orleans Café you get the best of all worlds — a little bit of Milneburg, and little bit Gentilly, and a whole lot of Sicilian-American love.
Fiorella's Café is a great restaurant on Franklin Ave. at Filmore Ave. The location, long home to a restaurant (it was Teddy's Grill before), is run by a long-time restaurant family; Fiorella's IS a locals joint.
The family opened for business in the early 1980s, when Fiorella's was founded by C.J. Fiorella and his wife Carolyn. CJ's father, Angelo, ran Fiorella's Fine Foods — a classic, New Orleans neighborhood grocery. Angelo was a produce buyer and he picked his goods fresh each morning at the French Market.
When Angelo passed, in 1977, CJ took over produce buying duties, and with a nudge from another Italian-New Orleanian, CJ and his wife opened Fiorella's across from the French Market.
The French Market location — still fresh in the mind of many locals — today's Fiorella's is run by CJ's sons … Kelly and Calcie — who grew up in this Gentilly neighborhood. It's a counter service place, where you walk in, order, then sit for your food to be called. It is one of the cleanest and coziest dining rooms in all of New Orleans.
Fiorella's is family run, and that not only is part of the charm, it's part of the secret. Attention to detail, rhythm, consistency, and their promise to do things right is what sets Fiorella's on a pedestal. I know them's some highfalutin words for a lunch spot, but there's history at play here, and a deep respect for tradition.
It's hard to have a bad experience at Fiorella's, but why would you try? Sit, relax, enjoy. — Scott McCrossen
Visit Nola Places
We're curious about our city, and we seek the best New Orleans has to offer. Browse or sort by category: