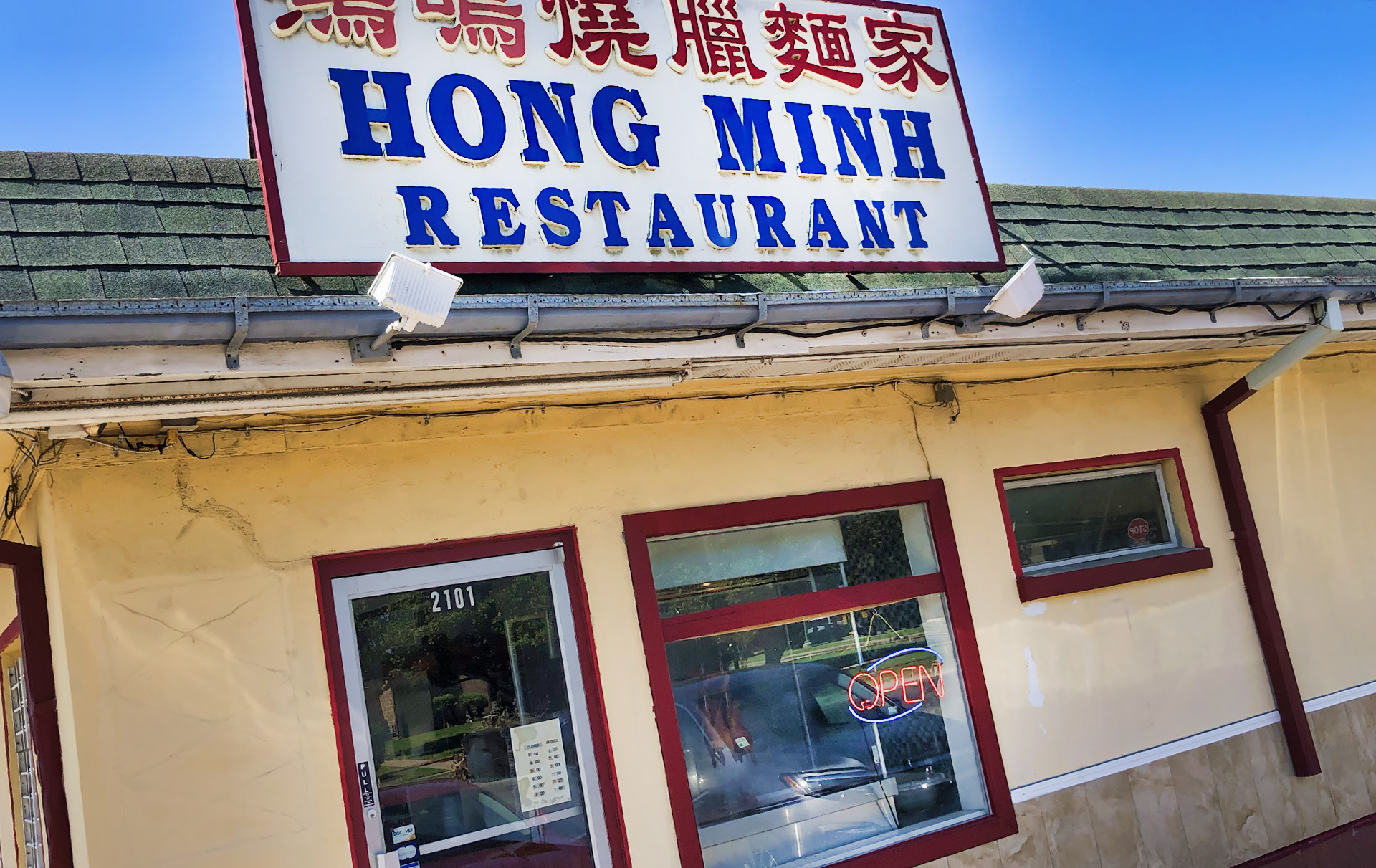 Go for: salt and pepper wings, roasted duck, noodle soup with house made wontons
—
Hong Minh Restaurant is one of the best Chinese restaurants in New Orleans.
There, I said it, and I'll stand by it as long as they're hanging ducks in the window. This small place is easy to miss. It's even easier to not see at all because — though located close to the West Bank Expressway — it is one long block removed, and it's situated on an otherwise nondescript street in Harvey.
Near West Jeff High School, and just across the street from Infant Jesus of Prague Catholic Church — go for Sunday mass, then have lunch or dinner at Hong Minh Restaurant afterwards. Consider this divine intervention. The food is that good.
I come to Hong Minh for the crispy salt and pepper chicken wings, and I also like the wonton soup with roasted duck.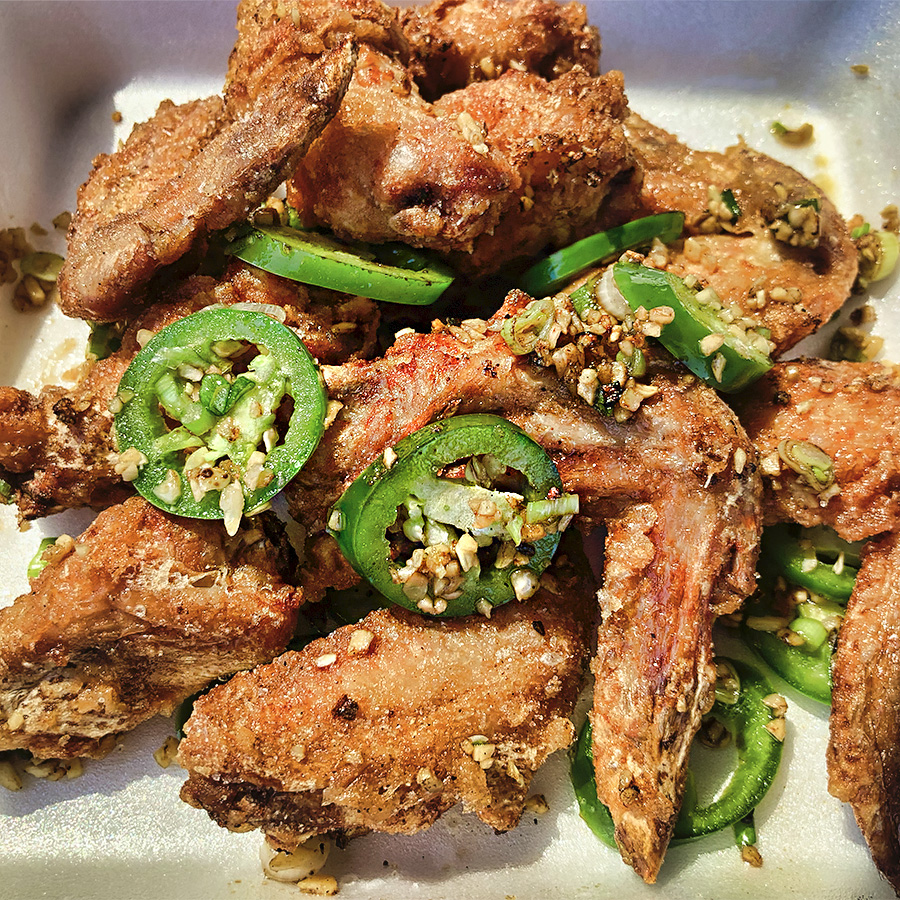 The menu goes deep for such a small space. They do a brisk take out business from the morning hours through dinner, run a very well priced lunch special, and serve inside the dining room for lunch and dinner, too.
Try the BBQ pork buns, the pot stickers, the crispy roasted duck, or the marinated shrimp. Eggrolls are excellent here, and the fried rice is different from other local Chinese restaurants because it's fluffy with just a subtle hint of salty complexity that goes beyond soy sauce.
The spartan and clean dining room is comfortable, and if you're on the go? No worries, they'll cook up your food to order, and have you on the way in just a few minutes.
Authentic Cantonese food on the West Bank — hidden between the Expressway and the River. Well worth the drive from anywhere in the city, well worth the find. – scott mccrossen
Visit Nola Places
We're curious about our city, and we seek the best New Orleans has to offer. Browse or sort by category: