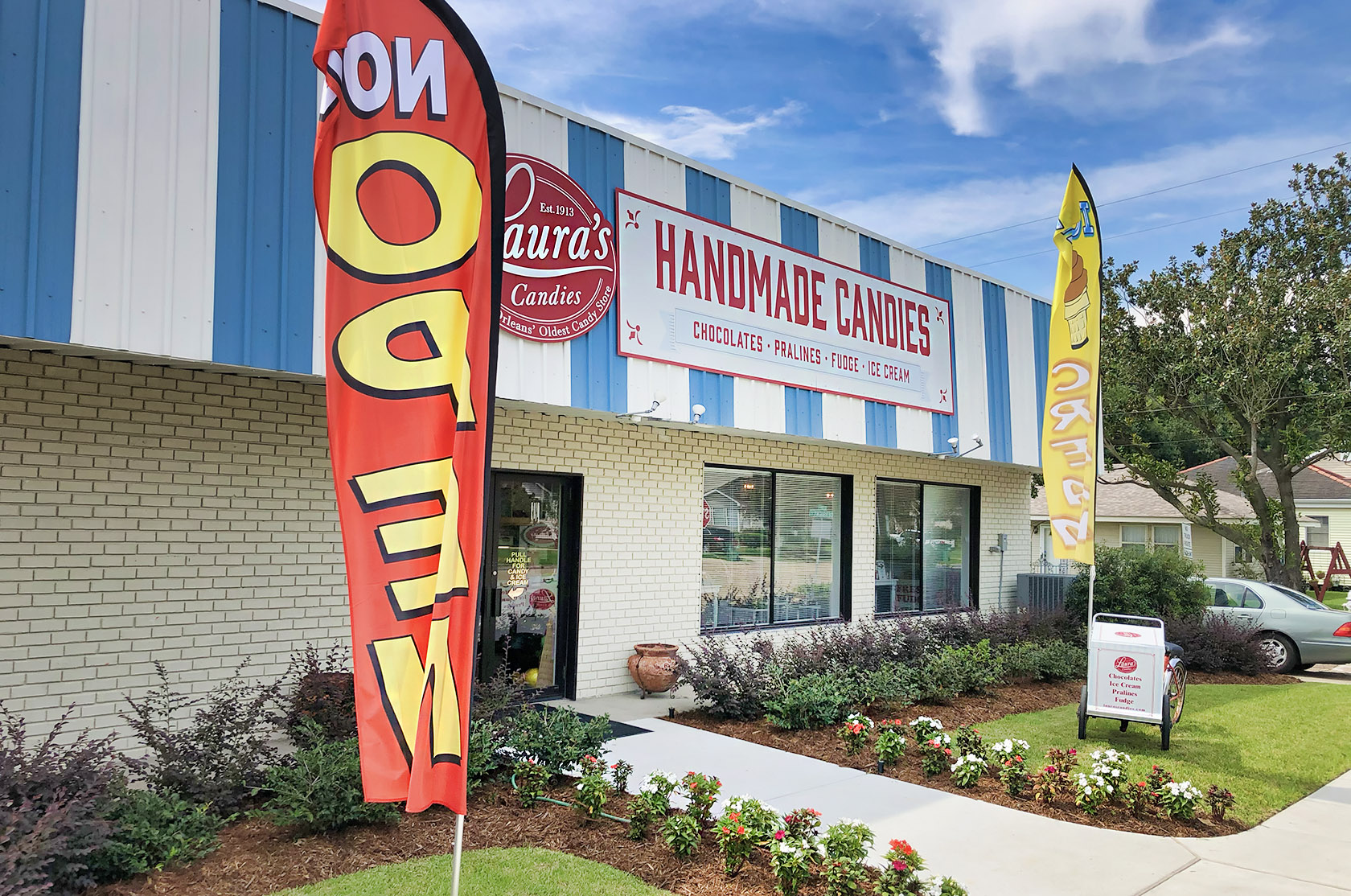 Go for: Chocolates, creamy pralines, candies, and ice cream
—
Laura's Candies, New Orleans' Oldest Candy Shop, now has two locations. The Original Laura's is at 331 Chartres Street in the French Quarter, and its newest location is at 224 Severn Ave. in Metairie.
Laura's Candies was established in 1913 in the heart of the French Quarter — perhaps the most popular locale in the city for tourists and for many locals alike. Laura's offers a variety of traditional New Orleans confections, such as creole pralines (made fresh daily, in three different styles), a signature item called Mississippi Mud, and plenty of chocolates and truffles in a variety of flavors. Some of Laura's recipes date to the 19th century.
In addition to hundreds of house made confections, Laura's carries craft chocolates from two New Orleans artisan purveyors: Acalli Chocolate and Piety & Desire Chocolate. They also feature creole and cajun gourmet items for a taste of authentic Louisiana.
Step into the French Quarter shop the next time you're trekking the streets and browsing through the area, or drive up to their Metairie location to walk into a scene that would make Willy Wonka proud. Thousands of confections in glass cases, and in gift bags and boxes ready to grab and take away.
We introduced our niece and nephew to Laura's Candies recently, and they both gave it "two thumbs, enthusiastically up," — that's from the mouth of a five year old so you know it really hits the spot.
Kids enjoy the old time ice cream parlor, adults love the abundant candies and truffles on offer, and everyone raves about their pralines (regular creole, rum, and chocolate flavored) — make for perfect party treats.
Side note: Piety & Desire, one of New Orleans' artisan chocolate companies, was founded by a former employee of Laura's Candies — proving it's the kind of place that gets into your soul. – Scott McCrossen
Visit Nola Places
We're curious about our city, and we seek the best New Orleans has to offer. Browse or sort by category: