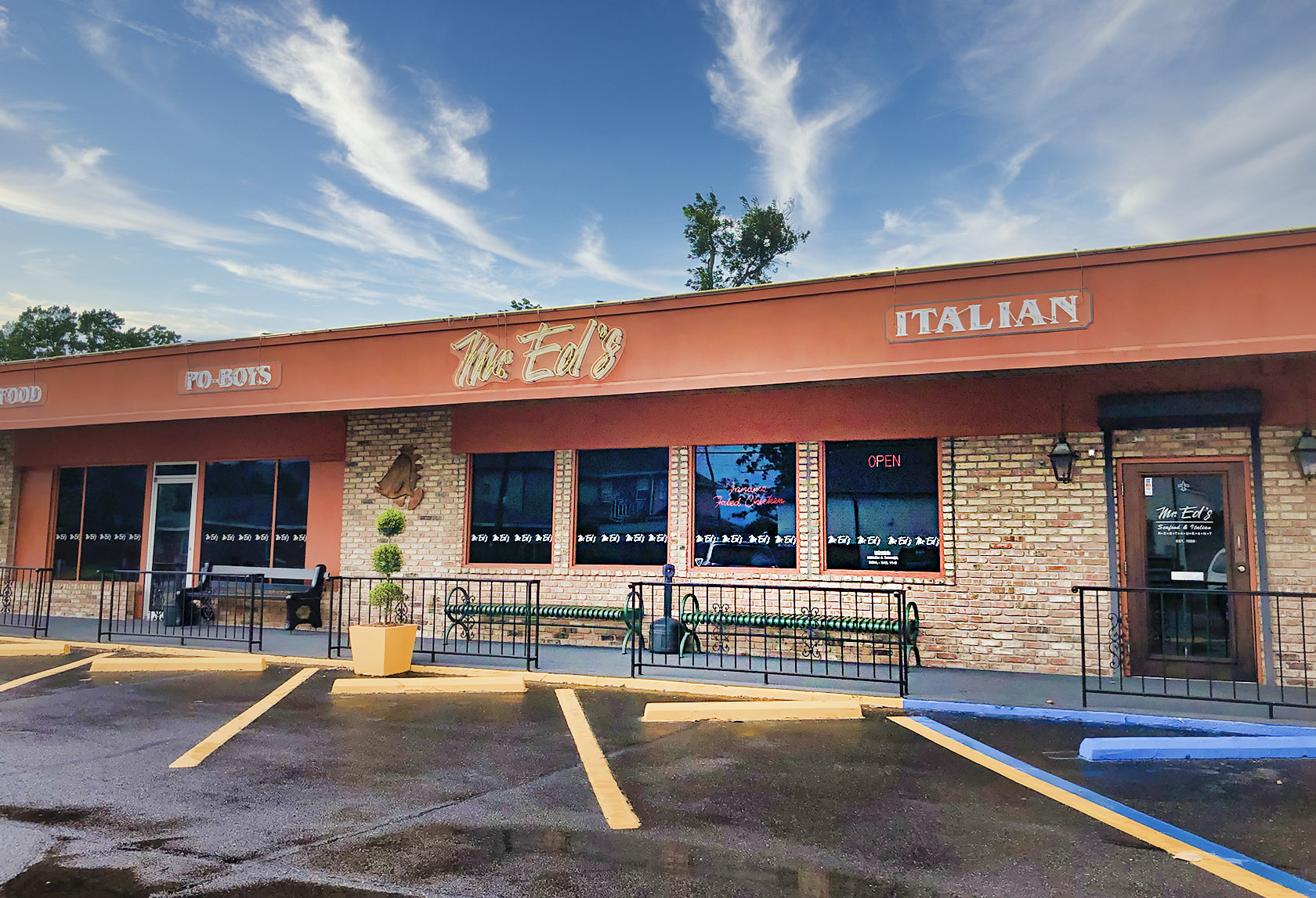 Go for:  fried chicken, crab cakes, fried seafood
—
Mr. Ed McIntyre has created a little restaurant empire with Mr Ed's in Bucktown and Kenner, Austin's in Metairie and Mr. Ed's Oyster Bar and Fishhouse with locations almost everywhere.  I am going to focus just on Mr. Ed's Kenner since that is the one I go to most often with my parents.  (There is no early bird special but it seems like Mr. Ed's caters to the more mature crowd if you eat dinner early.)
Let's start with the menu…….it is big.  On top of that, they always have a "chef's specials" menu which has 15 more items to choose from (though I don't think it ever changes). I wouldn't even know where to begin except to say they have a little bit of almost everything except Asian or Mexican.
Mr. Ed's Restaurant is known for its fried chicken which is funny because that is not seafood or Italian. My Dad is a big fan of the 1/2 Fried Chicken Plate and if you look around, probably at least one person at every table is munching down on a piece of chicken.  I tend to lean toward the seafood side of the menu.  The seafood is always fried perfectly and if you are looking for something a bit healthier, they have grilled seafood options.  I recommend the crab cake special that has fried jumbo shrimp on top.
The Italian dishes usually have a "red gravy" (veal parmesan, lasagna, meatballs & spaghetti, etc.) and they have one pasta special with an alfredo sauce.
It seems like every dish comes with a house salad which is your typical boring house salad (iceberg lettuce, cherry tomato, cucumber, crouton) but they have several housemade dressings which are very good. I recommend the balsamic vinaigrette.
There is a full bar and the wine list is not extensive but is a pretty good value if you buy by the bottle.  I think they could upgrade from the plastic wine bucket they put on your table but then they may have to go up in price! — Karen Decker McCrossen
Visit Nola Places
We're curious about our city, and we seek the best New Orleans has to offer. Browse or sort by category: