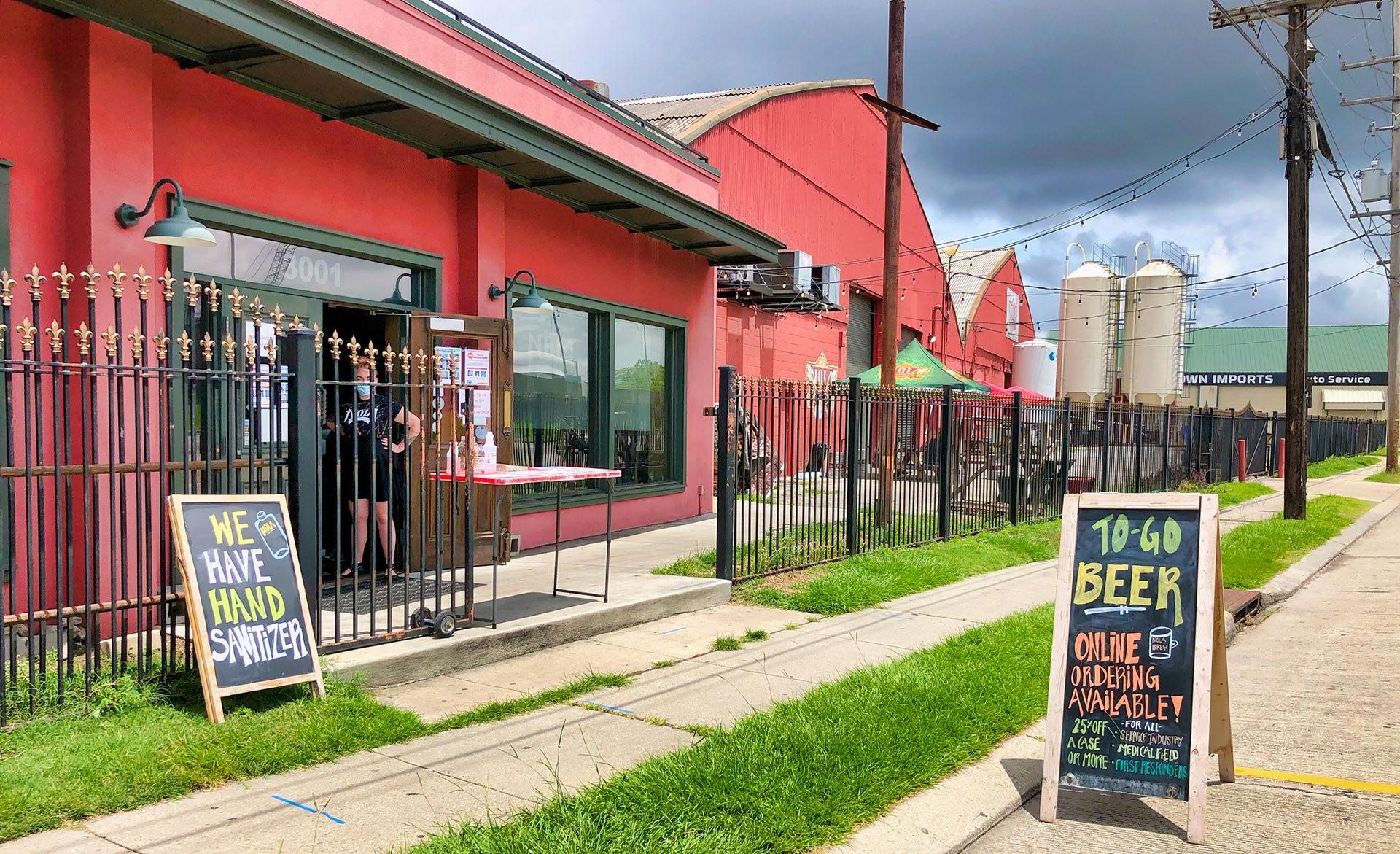 GO FOR: Craft beer, taproom, and live local + touring act music.
—
New Orleans Lager & Ale Brewing Company, located on historic Tchoupitoulas Street, is a great first stop for anyone looking to do some brew hopping in the Crescent City.
Founded to fill a void of local brewing, in a town which once was the largest beer-making city in the south, NOLA Brewing came on to the scene strong, and built a loyal following.
The crown can in its case is the Nola Blonde Ale — a light straw colored beer with a billowy head, this one is pleasing even to casual beer drinkers. The NOLA Louisiana Light Lager is another flagship — also on the lighter end of the spectrum — but, there's plenty in store for the hop heads, too.
You can score a sampler flight of its draft brews in the taproom, including its Hopitoulas American IPA, Irish Channel American stout, Tangerine Squeeze wheat ale, and others. (See its current beer menu here.) And, you can buy beer in cans or growlers to go.
Known as a good spot to enjoy live music, NOLA Brewing puts on several mini-festival days throughout the year.
Sit in the main taproom, the upstairs tap den or on the covered top patio. Music on most Fridays and Saturdays.
– scott mccrossen
Visit Nola Places
We're curious about our city, and we seek the best New Orleans has to offer. Browse or sort by category: