Panchita's Mexican Cuisine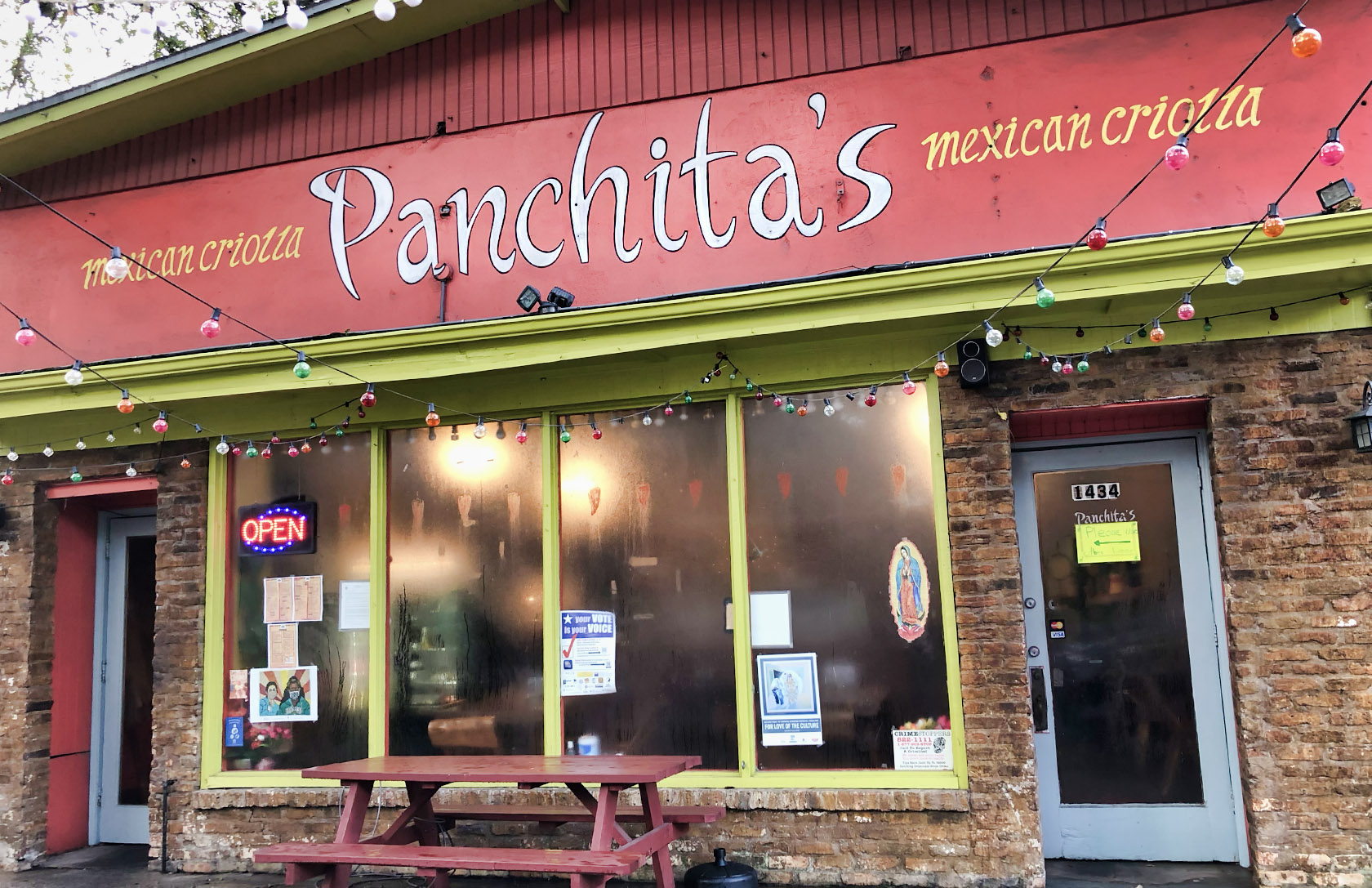 Go for: Margaritas, enchiladas, tacos and carne asada
—
Panchita's first opened on Carrollton Ave. in the mid-2,000s, and it's been a mainstay in the neighborhood since.
It sits on the border of Leonidas and East Carrollton, and at the border of taste + hospitality. This is a restaurant that knows what kind of food it wants to make, run by a proprietor who knows how she wants to serve it. In short: freshly made, and with a smile.
Chips and salsas are house made, empanadas and flautas are, too. Margaritas are popular, and so too is cold Mexican beer.
Panchita's is not just another taco joint, and it's not fancy 5-star white table cloth dining. It is something unique in that any visit to Panchita's feels like you're sitting down in a family kitchen — where the best meals take place, and where people are content to linger.
Everything is fresh, and most dishes are made to order. Empañadas are available daily, and the guacamole and both house made salsas are delicious. Tacos are offered in the standard variety of proteins, but the real treat at Panchita's are the plate lunches / dinners, and the daily specials.
Oh, let's not forget: they do Mexican-style breakfasts all day.
For lunch go with tacos, nachos, or a quesadilla, and at dinner: splurge! Try the camarones al mojo de ajo (shrimp in a spiced, creamy garlic sauce) or camarones a'la diabla.
When you visit Panchita's, you always can find something new, or go with an old favorite. Everything is tasty.
There's indoor seating in a small dining room, with hand-crafted tables and chairs, and there are a few tables out front where you can watch the street cars roll by.
— Scott McCrossen
Visit Nola Places
We're curious about our city, and we seek the best New Orleans has to offer. Browse or sort by category: