Parkview Tavern
Parkview Tavern is a great neighborhood bar in Mid City New Orleans. It's easy to reach from a dozen directions, and it's good for day drinks, Friday nights, or game watching. • 910 N Carrollton Ave, New Orleans, LA 70119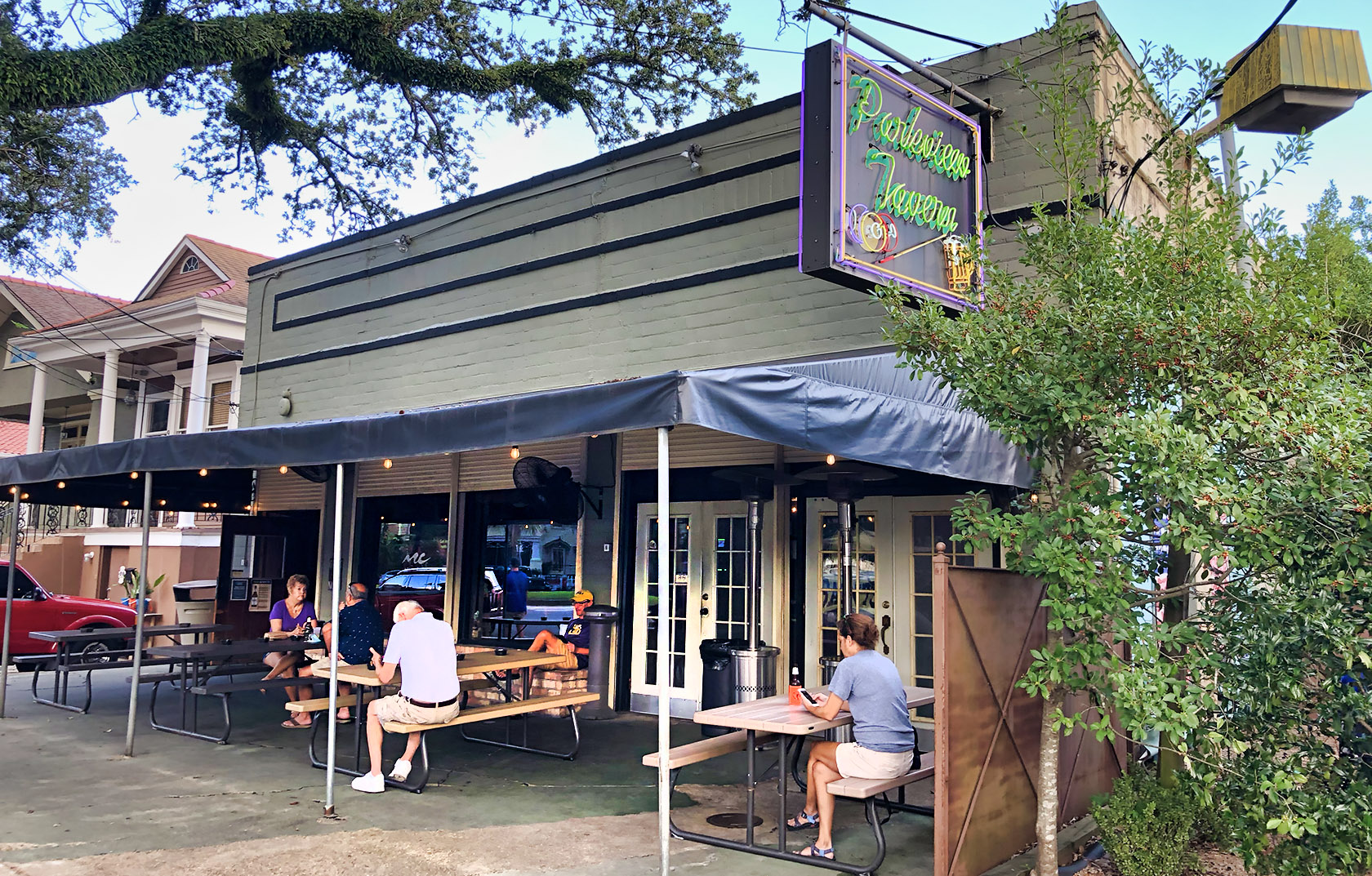 Go for: Patio seating, sports watching, and friendly conversation
—
Parkview Tavern is a neighborhood bar located on Carrollton Ave. in Mid City, New Orleans.
It's a spot I've been coming to since the early 1990s, and everything that's good about it hasn't changed since. Of note: there isn't anything bad to say about Parkview Tavern.
OK, so they don't have those whacky 3-D prints hanging on the walls anymore, but we're pretty sure that was a passing fad, right? We don't need to bring those back do we? Certainly not! Parkview has everything you need in a drinking and socializing spot.
Indoor, high-top tables, a well-built, classic wooden bar, TVs at all the right viewing angles, and covered outdoor patio seating under the oaks on Carrollton Ave.
Parkview Tavern caters to a great group of neighborhood patrons, and welcomes new friends from all over. It's the kind of place that can be your regular watering hole, or an occasional after-work or weekend stop. Either way … here's what you're gonna get: cold beer, stiff drinks, great service, and plenty of comfort.
A huge plate glass window brings in just a bit of sunlight, high ceilings make it feel larger than it is, and the dark wood-stained walls give it a perpetual cozy feeling. Parkview feels like the ultimate family den, and people do gather here to watch Saints games, LSU games, baseball, horse racing, movies, and even 60 Minutes on Sundays.
There's video poker for those so inclined, a fridge filled with craft beers, local beers, and the big-brewed favorites. Parkview doesn't serve food, but no worries: Blue Oak BBQ is right next door, and if you want to step your culinary adventure up a notch, walk across the street, and walk into Toup's Meatery. — Scott McCrossen
Visit Nola Places
We're curious about our city, and we seek the best New Orleans has to offer. Browse or sort by category: