Rock N Bowl
Rock N Bowl is a blues and roots music venue with a bowling problem, or is it a bowling alley with a music addiction? Either way, it's Good Times!  • 3016 S Carrollton Ave.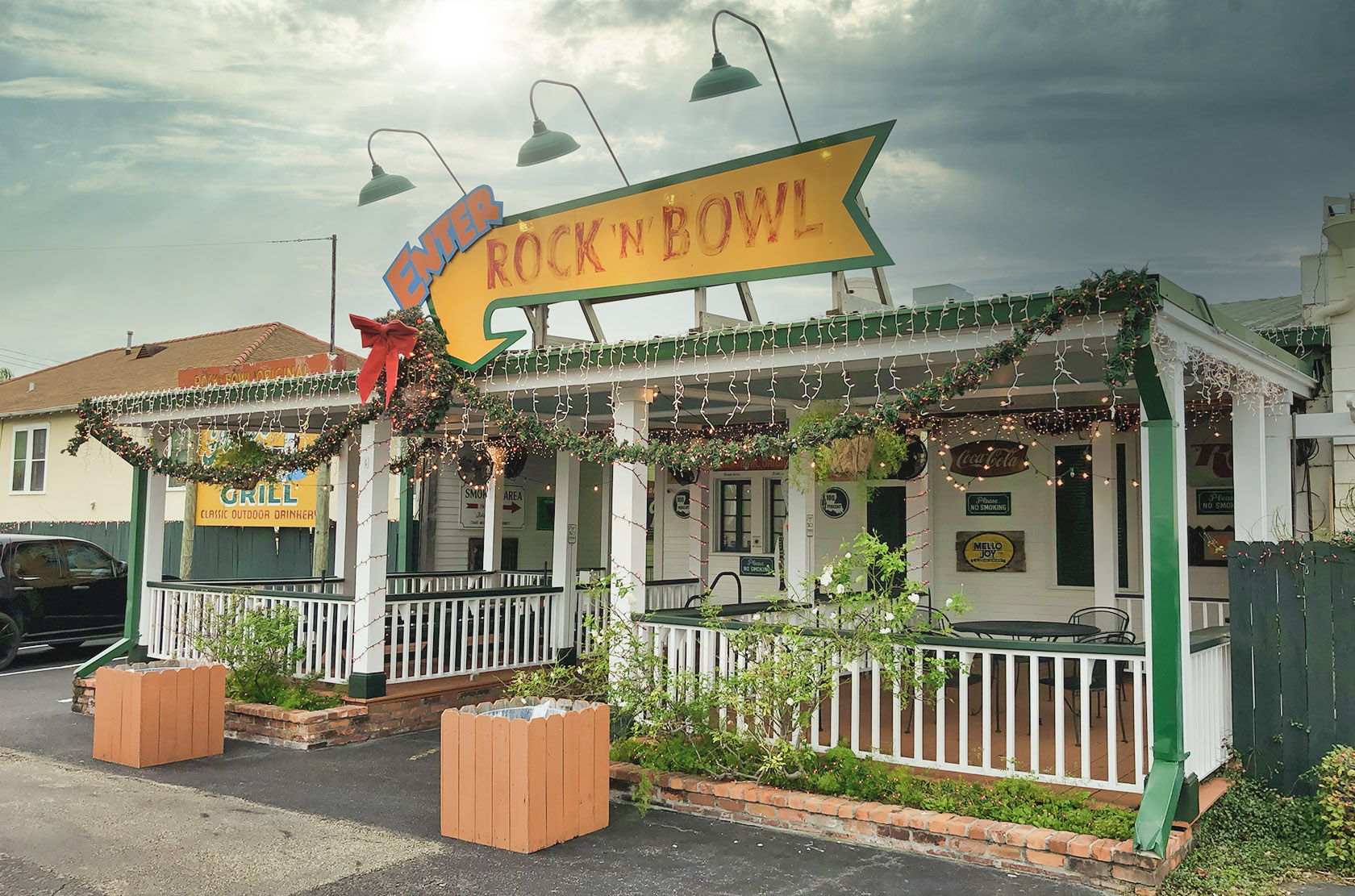 Go for: bowling, live music, good times
—
Are you looking for some great music and a good time? Then check out New Orleans' own Rock N Bowl!
It's located on Carrollton Ave. right next to Ye Olde College Inn, at the intersection of Earhart, and that makes it easy to get to from just about any part of the city. Rock N Bowl has it all! What began as a local bowling alley featuring once weekly live Zydeco music shows has expanded in all aspects.
It's a destination for out-of-town guests, and a regular spot for locals.
Bowling is available by booking lanes by the hour – and you can have up to 6 people at each lane. There's a full kitchen, and a full bar, and live music four or five nights each week.
Rock N Bowl was founded by New Orleans native John Blancher, and you can see him there almost every night. In fact, arrive early enough before one of the many events, and you'll get to hear Blancher belt out The Star-Spangled Banner.
The Front Porch Grill offers good pub grub, and many New Orleans favorites such as fried shrimp, boudin bites, hot sausage po'boys, and Ye Olde College Inn's famous bread pudding.
A variety of packages are available to book parties for all types of events. I've been to company parties here with as few as 12 people, and private parties with more than 500. Each was a blast, because the good folks at Rock N Bowl know how to be great hosts.
On many-a-night at Rock 'n' Bowl, I've seen musical acts such as Rockin Dopsie, John Mooney, Kermit Ruffins, Tab Benoit, Terrance Simien, Ron Hotstream & The Mid City Drifters, Geno Delafose, Deacon John, and more.
Rock N bowl is just about as New Orleans as it gets. You'll see it in the wonderful murals painted by Tony Green, and you'll hear it in the Yat accents.
John Blancher is big on devotion, and New Orleanians are devoted to Rock N Bowl. — Scott McCrossen
Visit Nola Places
We're curious about our city, and we seek the best New Orleans has to offer. Browse or sort by category: