Rocky & Carlos
Old time favorite where everything is good. Huge portions of comfort food classics. Anytime we're even remotely in the area, we decide to go. Great atmosphere with a delightful hometown feel. Obviously good by the number of regulars you see dine here each day. • 613 W St Bernard Hwy, Chalmette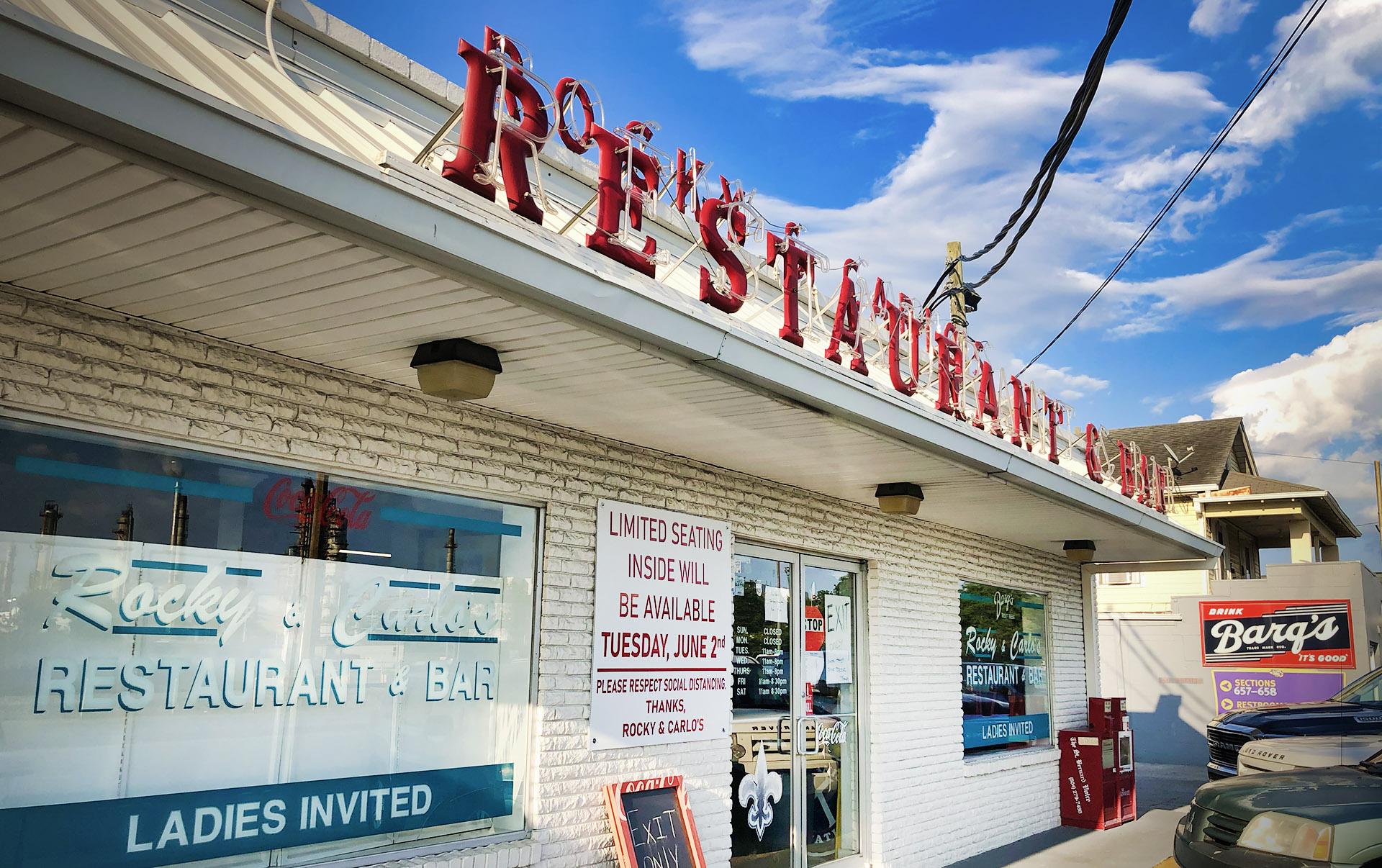 Go for: The bomb Mac & cheese, great atmosphere, Chalmette charm
—
One might ask, why would I drive to Chalmette (where is that anyway) to eat macaroni and cheese from an Italian restaurant? Well my friend, you are asking the wrong question. Why wouldn't you take in the sights of Chalmette, meet true "Chalmatians" from da Parish, that know how to cook down home Italian food that makes you want to keep coming back for seconds and thirds.
Rocky and Carlo's is not fine dining. In fact, before the health department told them to stop putting the French Bread under their arms when they came to your table, it was downright …. Well….let's not go there. They now serve the French bread on the plate and the restaurant is super clean. But I digress.
The actual name of the restaurant is Rocky & Carlo's Restaurant, Bar & Sicilian Room. No, I am not making this up. It all started back in 1965. You can read the history on their website. It's so funny it's got to be true. Ladies welcome! It is a neighborhood institution.
You order at the counter and take a seat. Have one of your party scope out a table while the rest of your party place their order. It can get pretty full pretty quickly. Grab a beer or an iced cold bottle of Barq's root beer from the bar. Stop and listen to all the accents that are indicative to the area. You may feel like you just stepped into a New York neighborhood but no, it's local culture and Southern attitude aplenty.
The food portions are huge so I would split dishes with your friends so you can try a little of everything. Prices are very reasonable. All dinners come with either macaroni or two veggies or a veggie and a salad. They are very proud of their macaroni and they should be. It is a huge portion of all that is good. Get one to take home.
Try the crispy fried oysters or shrimp. Order up a Roast Beef PoBoy but have the napkins ready. You will understand why when you take your first bite. And when they ask you if you want red gravy or brown gravy on your mac n cheese…don't freak out. Just go with the flow. Its good food done right. Family and friendly oriented. – christine sory
Visit Nola Places
We're curious about our city, and we seek the best New Orleans has to offer. Browse or sort by category: