St. Roch Cemetery
St. Roch cemetery is the name sake for the entire neighborhood of St. Roch. Founded almost 200 years ago, the cemetery is home to a beautiful entrance way with two guardian angels hovering over the iron gate. • 1725 St Roch Ave, New Orleans, LA 70117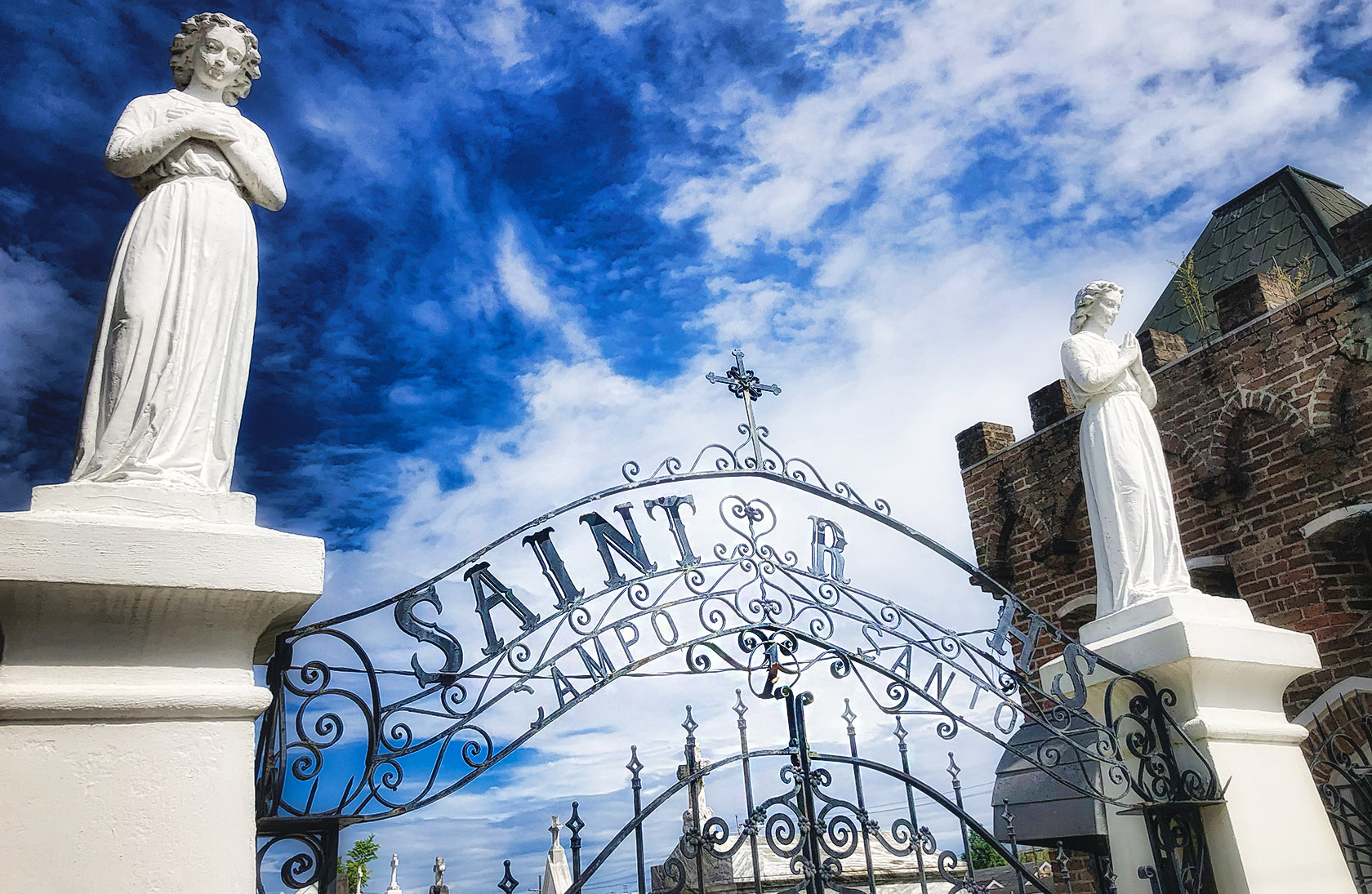 Go for: A peaceful walk through one of New Orleans' best kept cemeteries.
—
New Orleans has some unusual traditions. One of them deals with burying our dearly departed. As all the locals know, you cannot bury someone 6 feet under. The minute you start to dig into the ground, you hit water. Our dead are buried above ground. And they are not simply above ground they are in works of art that are above ground.
Simply check out our cemeteries and you will see the above ground vaults scattered throughout the city. They range from the very elaborate mausoleums to the super simple tombs. My favorite cemetery (I know that sounds creepy) is St. Roch Cemetery #1. Yes, there is a number 2 too and it is located right across the street.
These cemeteries were created in the 1800's are still operated by the Catholic Church today. Besides walking through the cemeteries to visit my deceased relatives (yes it is a thing) and to check out the incredible architecture, there is something else that is inspiring to see – the 14 Stations of the Cross. They were carved in Italy to replace the original wooden replicas and are placed along the outer walls of the cemetery. I like to visit on Good Friday during Lent. It is at this time that the procession of worshippers follow in the footsteps of the priest reciting the stations. It is quite beautiful.
Currently the St Roch Mortuary Chapel is undergoing extensive renovations. It is the heart of St. Roch #1 and in the past was considered a place of healing for ill health or spiritual consolation. People used to leave plaster casts of whatever body part was afflicted then healed.  
Whatever religion you believe in, this is one place you should see while you are among the living. – Christine Sory
Visit Nola Places
We're curious about our city, and we seek the best New Orleans has to offer. Browse or sort by category: