Taco Daddy's
With a name like Taco Daddy's, the tacos better be good! Located on Franklin Ave. In Gretna, this tiny family owned spot does not disappoint. • 1601 Franklin St, Gretna, LA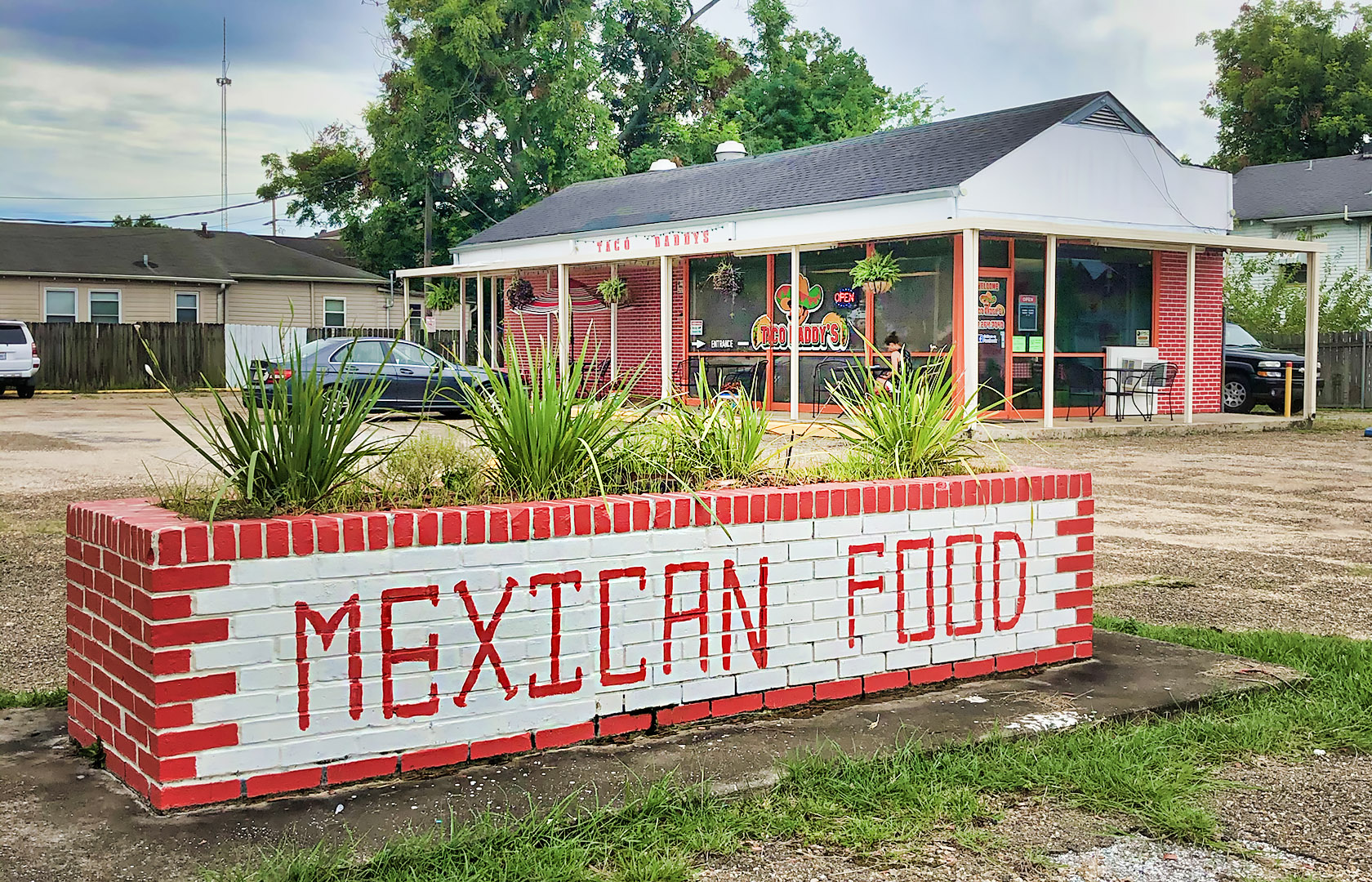 Go Fo:  Tacos (duh), queso and chips, and friendly service.
—
Luckily for New Orleans, taco spots have popped up all over the metro area so you don't have to travel far to get an "authentic" taco. But even though I don't live on the Westbank, Taco Daddy's is one of my favorite Tex Mex restaurants which I will gladly cross the bridge for.  Everything here except the tortillas is house made so you know they are made with attention to detail and love.
Quick note:  In the summer, the indoor dining area can be a bit warm.  They have a couple of tables outside that are covered and pleasant to sit at.  If you don't like the heat, you may want to get your order to go!
To start, I recommend the queso and chips.  I am somewhat of a queso expert and this one is really good.  They will also bring you out salsa which is flavorful but not very spicy.
Taco Daddy's has both Mexican style and American style tacos with a multitude of protein choices for you to add.  If you can't decide, mix and match with the Al Pastor (which has a good amount of pineapple), chorizo and carnitas.
I have on occasion strayed from tacos here and tried the quesadilla and enchilada.  Both were excellent and I did not regret skipping out on the tacos.  I am looking forward to trying everything on the menu at least once!
If you just want to have something simple, they always recommend the spicy ground beef hard shell taco, what's not to like? – Karen Decker McCrossen
Visit Nola Places
We're curious about our city, and we seek the best New Orleans has to offer. Browse or sort by category: