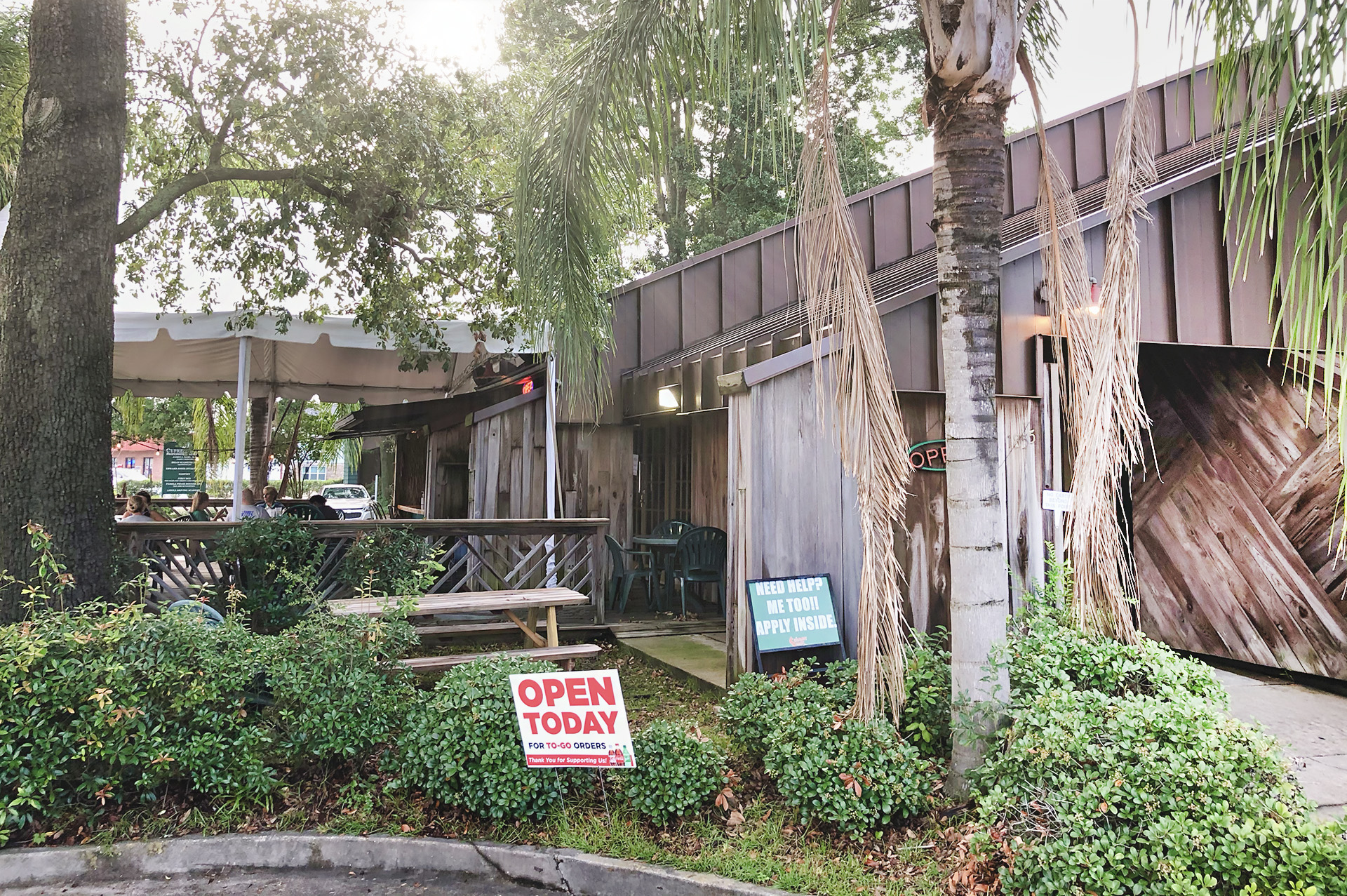 Go for: Covered deck seating, good chef's specials, big Bloody Marys
—
As you pull into the parking lot of the Shimmy Shack, you wonder if you are headed into a tiki bar. Outdoor seating is covered with a huge tent, tables, chairs and outdoor electric fans. If the Saints are playing, they will be on the flat screen outside. The bar is even decorated like something that could be found on Gilligan's Island.
If the weather is too warm for you, try the indoors. The bar stools have legs…..no not just your typical bar stool legs but the ones that are on people. They are in various states of dress. You could be sitting atop golfer's legs or perhaps a lady in heels and fishnets. Let me tell you, when you see a large gentleman sitting at the bar on these stools, get your cameras out. It is pretty funny. Check out the walls in this place, behind the bar is a picture of Burt Reynolds au natural…very tasteful mind you. There are also "normal" table and chairs here too.
The staff at the Shimmy Shack always has a joke or two for you. They are interesting to talk to and everyone has something to say. Don't forget to check out the bathrooms. This place just makes you feel good.
The drinks are cold, service is friendly and the food is pretty good. Hamburgers, wings, fries, onion rings, po boys, salads. Your typical bar food. The bar serves beer, wine and liquor.
Video poker is also available if you have a hankering for that sort of thing, and since this bar is in an old bank building — the video poker room is in the old bank vault. Shimmy Shack is open for lunch and dinner. – Christine Sory
Visit Nola Places
We're curious about our city, and we seek the best New Orleans has to offer. Browse or sort by category: