Theo's Pizza
Theo's Pizza is one of those places I don't even need to look at a menu because I order the same thing every time! If you are looking for a delicious thin crust pizza in a fun, casual atmosphere, this is the place to go. • Multiple Locations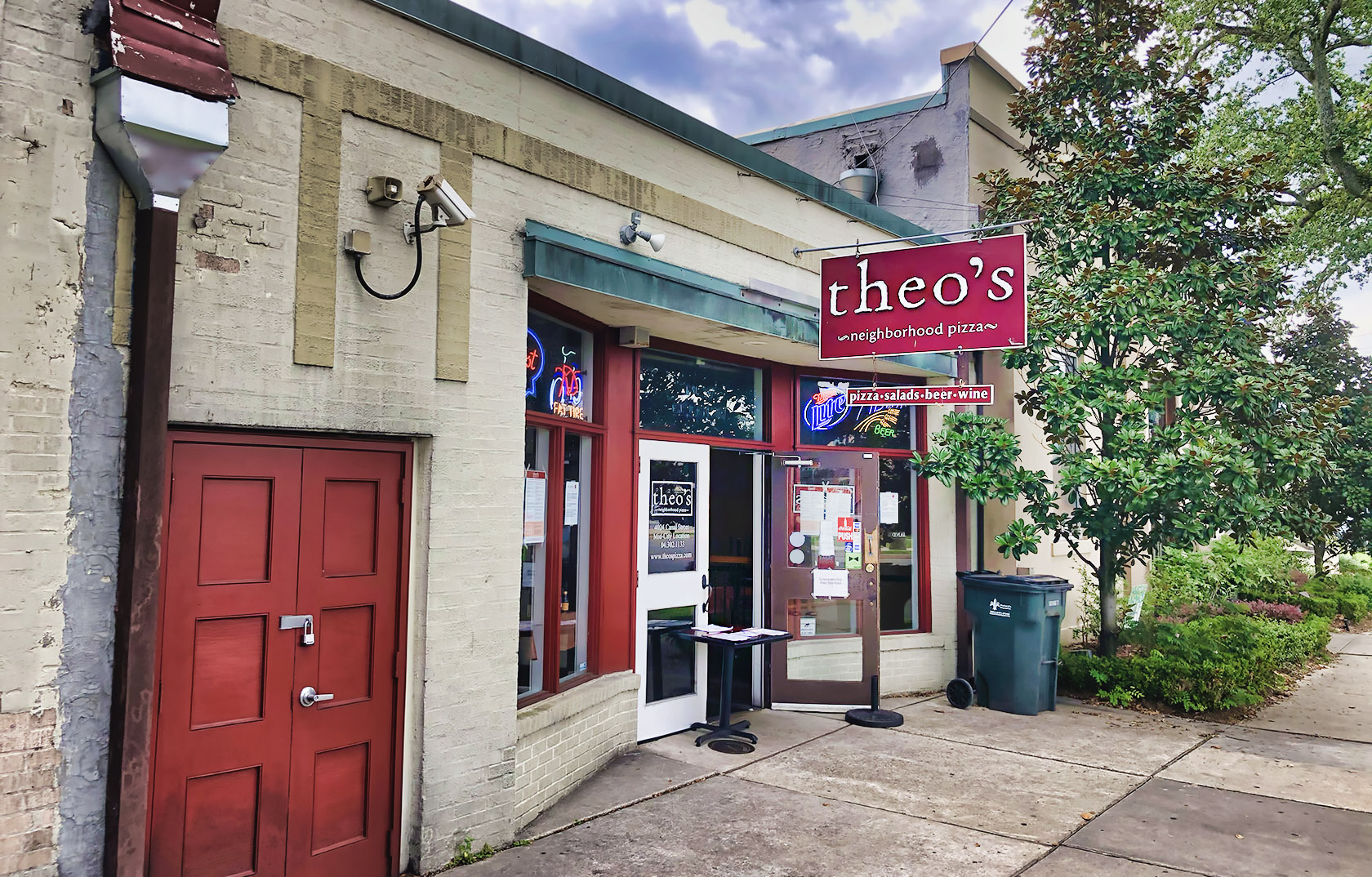 Go for:  Pepperoni Pizza, Wednesday Wine Special, House Salad
—
I will be honest…when Theo's Pizza first opened on Magazine in 2004, we were not fan of their pizza and to this day I have not been back to that location. I'm not sure what changed, but when we went to the Mid City location, it was a completely different experience. The thin crust was almost cracker like, the toppings were fresh and flavorful and it had the perfect amount of cheese and sauce. Now, we probably go to Theo's at least once a month! — mostly in Elmwood.
Theo's has locations in all parts of the City except the Westbank which is funny because they have a pizza called the Westbank Special (which is really good but watch out for the jalapenos). It bills itself as "neighborhood pizza," and I think that is an appropriate name — Theo's feels like a true neighborhood pizza parlor, and you're sure to get that vibe + family-friendly feel at each location — these are vital and dependable neighborhood spots.
The salads are all pretty basic but they are super fresh and the dressings that come on the side are pretty yummy.  (As a bonus you get a pack of Captain's Wafer crackers!)  The sandwiches are pretty good but in my opinion, the ciabatta bread is too thick so I stay away from them.
Theo's has great drink specials on Monday, Tuesday and Wednesday nights. My favorite is Wednesdays where bottles of wine are 1/2 off which makes them a real bargain since the prices are super reasonable to begin with.  They support local craft breweries by always having a few on tap and in bottles in addition to beers from the big national breweries.
There is no table service so you order at the counter and they will bring it to your table.  The staff is usually young and energetic and are always checking on you to see if you need refills or extra napkins. Fridays and Saturdays are pretty busy especially during little league season when teams come in to celebrate a win or mourn a loss. — Karen Decker McCrossen
Visit Nola Places
We're curious about our city, and we seek the best New Orleans has to offer. Browse or sort by category: