Fleurty Girl
Even if you are not a "t-shirt" person and you live(d) in the NOLA area, I am guessing you own at least one Fleurty Girl shirt. Eight retail outlets from the airport in Kenner and crossing the state line to Bay St. Louis. • Multiple Locations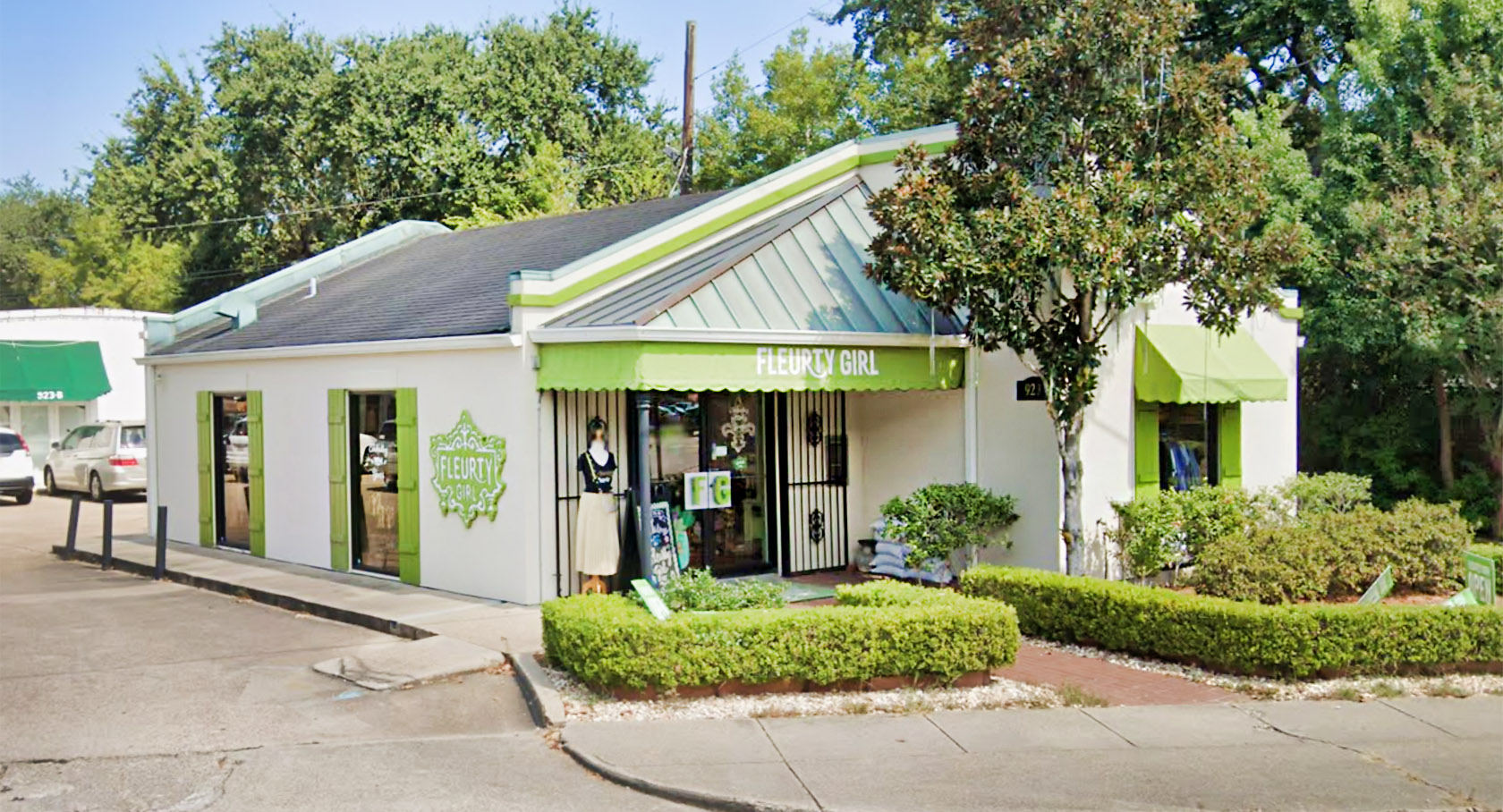 Go for: Fun t-shirts and unique local accessories
—
Fleurty Girl is a must go to place if you are shopping for yourself or you need to pick up a gift with a NOLA touch.
What started in 2009 as a small t-shirt and merchandise shop on Oak St. has grown into eight retail locations — from their shop in Armstrong International Airport, in Metairie, Old Metairie, Uptown, the Quarter, Old Gretna, Mandeville, and now even in Bay St. Louis, Mississippi — which is fast becoming a weekend playground of Nola folks, once again.
Fleurty Girl's t-shirts put them on the map. Most of them have some sort of tie to New Orleans that everyone knows (like "Ya'll" or "NOLA Proud") and some only locals may get (like "NAH" or "Tchoupa-Style"). But they also have shirts for almost every occasion:  Going to a Saints game and don't want to wear a jersey, shop the black and gold section. If its Mardi Gras and too hot for your long sleeved Perlis shirt (you know the one I am talking about), pick up a Neutral Ground or Sidewalk Side shirt. For Crawfish season, they have a Pinch da Tail shirt. (People from out of town may look at you funny but there is a crawfish on it to help you explain.)
A word of caution:  if you buy the women's sizes, go up at least one size (or maybe two).  I am not sure who these were designed for but they run small.  The unisex run true to size. Yes, guys can shop here too! One of my my favorite T-shirts is a Crawfish with "Who's your Daddy? across the top.
If you are hesitant to buy a t-shirt because of the size, there are tons of other gift ideas here: Mardi Gras leggings, Streetcar socks, snowball earrings, MSY baseball caps, Makin' Groceries tote, water meter Coaster, Simon magnets, Fleur de Lis bracelets, and I can keep going on and on.
Most of these items are probably similar to other "New Orleans" based shops but with so many locations spread across the City, you are sure to able to find one nearby. And, if you are lazy like me, they pack your purchase in a Fleurty Girl bag with tissue and ribbon so it is automatically gift wrapped! — Karen Decker McCrossen
Visit Nola Places
We're curious about our city, and we seek the best New Orleans has to offer. Browse or sort by category: