Couturie Forest
Couturie Forest in New Orleans' City Park is a 60-acre site filled with trails, native trees, scenic waterways and wildlife. • 1009 Harrison Ave, New Orleans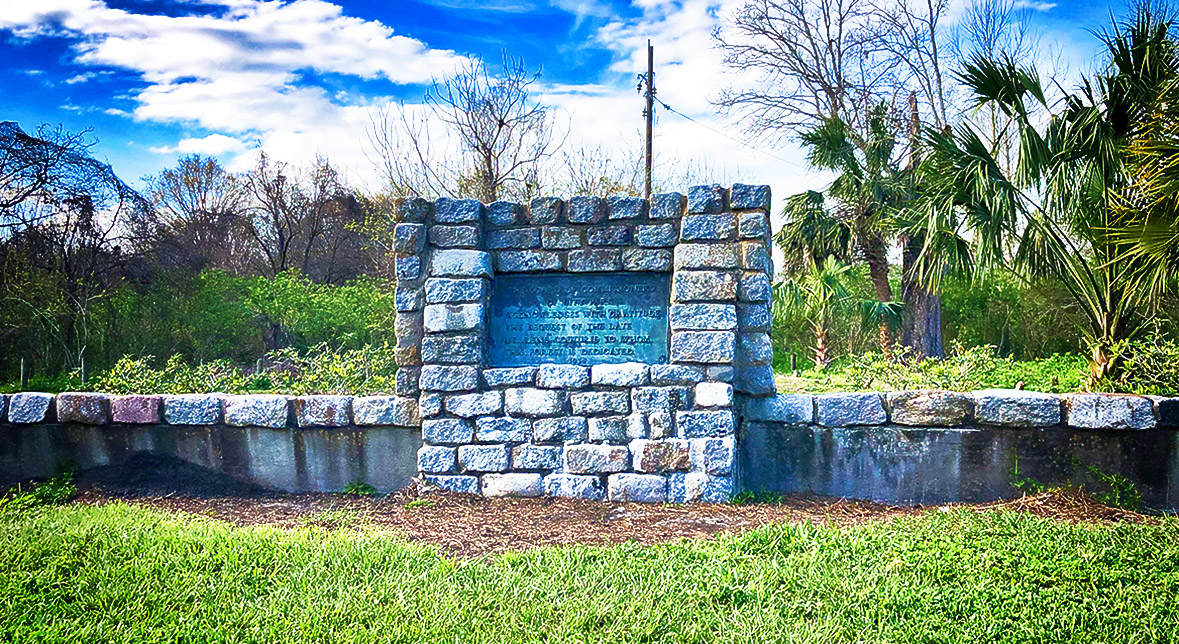 Go for: fresh air, nature walks, and Lakeview's Mountain
—
The Couturie Forest, in New Orleans' City Park is open and accessible year-round.
As one of the largest urban parks in the country, New Orleans City Park has enough room for more than a few hidden gem — and the Couturie Forest is one of them.
It's a particular treasure for nature-lovers. This semi-secretive patch of low growth woodlands manages to escape notice of even some locals, but don't let its low profile fool you … with a rich examples of South Louisiana flora and fauna — it's easy to forget streetcars, music clubs, fine dining, and the French Quarter.
The best part about it is: the Couturie Forest is just minutes from everywhere on the East Bank of Orleans parish, and less than 15-20 minutes away for everyone who lives in Metairie.
Given it's location — on Harrison Ave. between Wisner and Marconi — it's one of the easiest places to reach from anywhere in the metro region, and it's worth a visit throughout the year.
One of my favorite days spent at the Couturie was on Mardi Gras Day. We woke early, made our way to the parade route for the Krewe of Rex, and its elegant and classic parade, then high-tailed it to Orleans and Broad to catch the Krewe of Zulu where that parade ends, and then went for a walk in the forest.
There might also have been some ponies involved for the late afternoon daily-double, at The Fair Grounds (winner, winner).
Just minutes from revelry and frivolity, and a mass of humanity, we had this 60-acre urban wilderness entirely to ourselves. And … it was a nice place for a breather; a nice place to reflect on Carnival season, and a nice place where we could give thanks for the many rich things New Orleans has to offer — so many of them, free.
So, next time you're looking for something to do, visit the Couturie Forest.
For tourists — on your next visit to town — we think you should, too.
Think about it: for just a few hours you can trade in bar-hopping, restaurant meals, and the parades of people-watching for bird-watching, and a walk in the woods.
Enjoy the natural life on the north side of City Park.
You can even scale the highest peak in the city, Laborde Mountain, which at 43 feet above sea level, is rare air down here. Bring supplemental oxygen (or, at least a local beer).
City Park's Couturie Forest was first built in 1938, by the Works Progress Administration, and named Mr.Rene Couturie who left a bequest.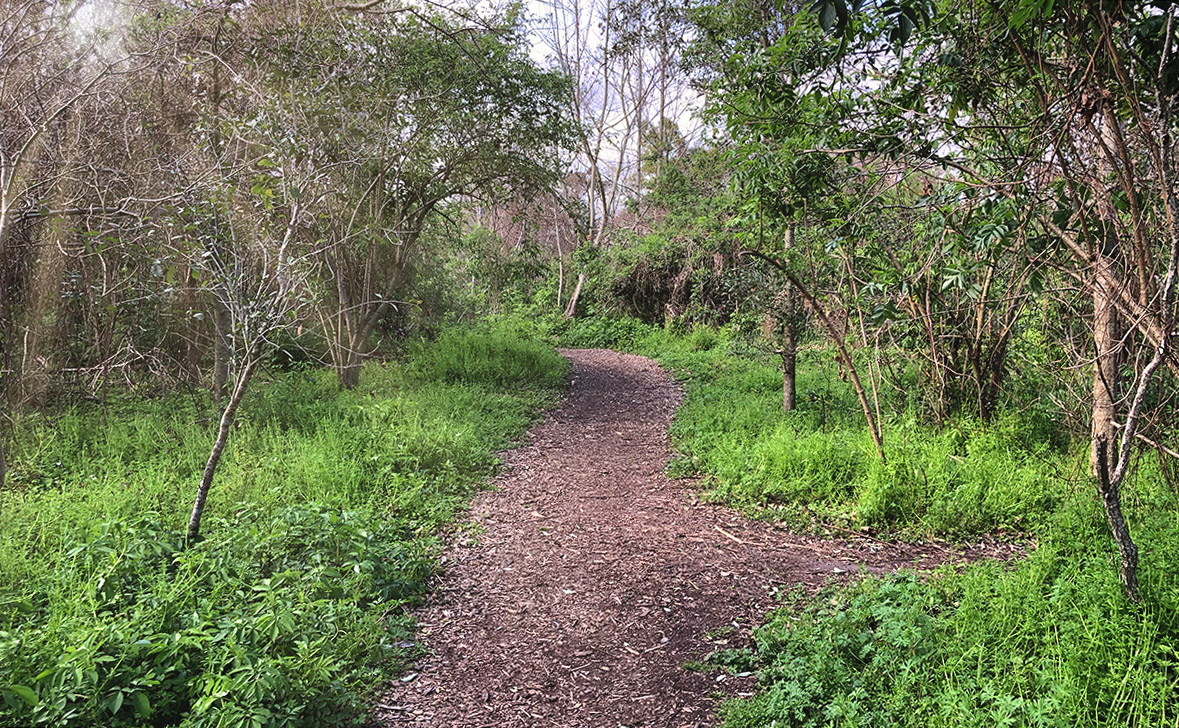 It is a tranquil woodlands within city limits that featurs lagoons, native trees and a diversity of wildlife. In fact, Couturie Forest was named as New Orleans' top bird-watching destination, and it's not uncommon for birders to see 40 species or more in a single outing.
This compact area is dense with tree growth, which gives it a feeling apart from the rest of the city, and it is made up of eight distinct ecosystems.
Couturie Forest is maintained almost 100% by volunteers who mulch the trails, remove invasive trees and plant new trees.
It serves as a sort of natural lung for the city, and shines as an example of urban natural renewal.
Rising waters from Hurricane Katrina devastated New Orleans, including City Park, and especially this forest. Volunteers cleared the damage, replanted up to 6,500 new trees, and these are now thriving.
Slip away for an afternoon retreat that provides a respite from the New Orleans of tourist brochures, and enjoy the peace, quiet and natural beauty of a place well preserved.
— Scott McCrossen
Visit Nola Places
We're curious about our city, and we seek the best New Orleans has to offer. Browse or sort by category: