Rum House New Orleans
If you are looking for a Caribbean inspired taqueria, head to the Rum House on Magazine.  This is not your typical taco shop.  Here you can find an array of tacos that include fried oysters, duck or scallops. • 3128 Magazine St, New Orleans, LA 70115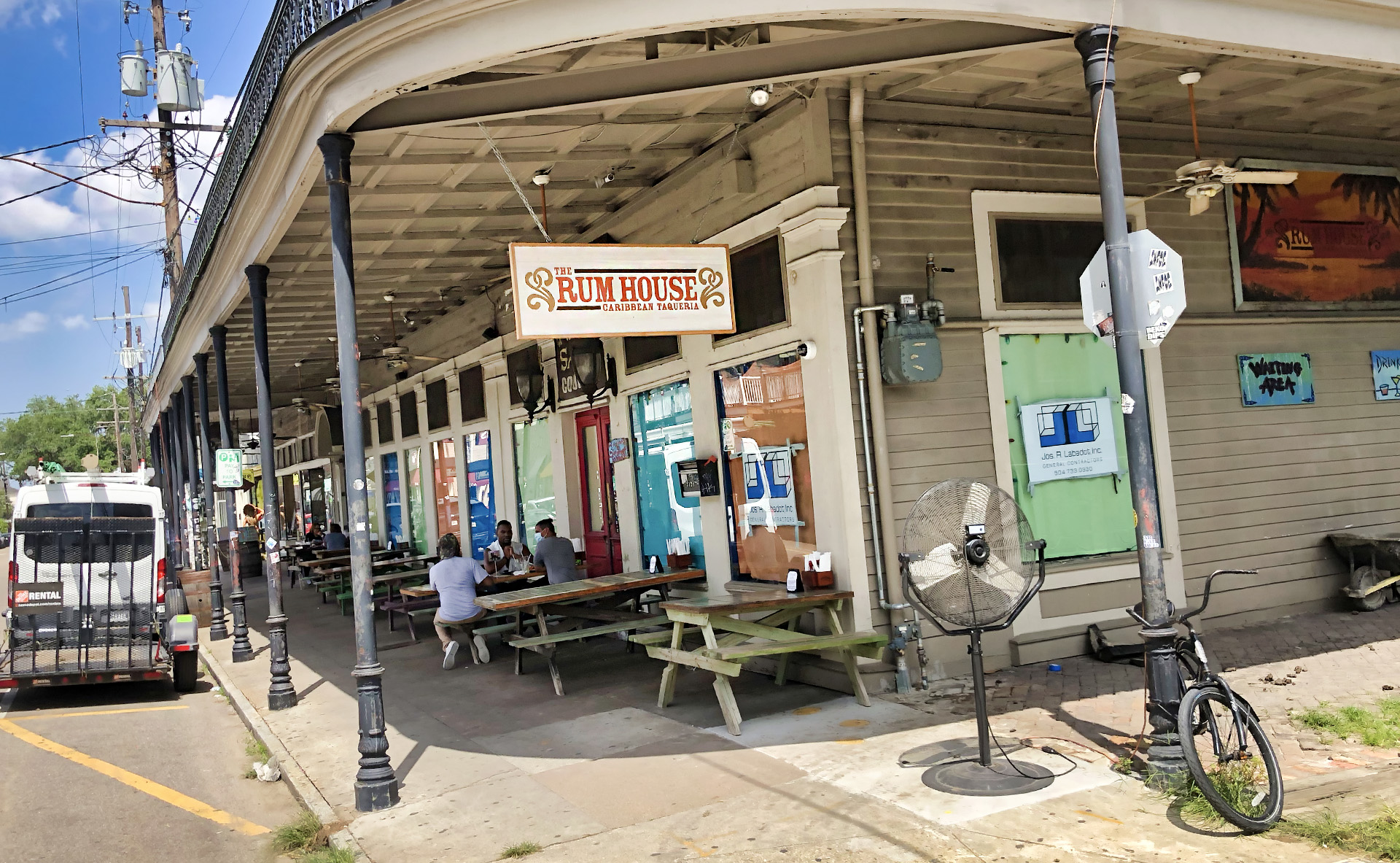 Go for: unique tacos, nachos and cocktails
—
The Rum House New Orleans is a favorite getaway of mine when I want to be on vacation but can't leave NOLA.  It just has a fun vibe.  Weekends and Taco Tuesday can get really busy so be prepared to grab a cocktail at the bar because you will be waiting for a table.
I highly recommend starting with the nachos and depending on how many people are in your party, this may dictate how much more food you need to order.  They do not skimp with the add ons for this and you can quickly fill up.  (Note:  the nachos are made with queso sauce so when you get to the bottom of the plate, you may need to use a fork to scoop up the chips that are no longer crisp.)
At the Rum House — You can order the tacos individually or as a combo.  I am a fan of the jerk chicken, Carolina BBQ and chili glazed shrimp.  It can be a little pricey for tacos (actually their entire menu is a little pricey) but this is not Tex-Mex and you are there for the experience. Their staff has always been very friendly and will answer any questions about the menu.  If tacos are not your thing, they also have great sandwiches, plates, salads and sides.
Don't forget to check out the cocktail menu! Besides having clever names for their drinks, they have a nice rum selection and you can order margaritas and rum punch in bulk! Note: This also is a good place to kickoff and evening of bar hopping on Magazine Street.
– Karen Decker McCrossen
Visit Nola Places
We're curious about our city, and we seek the best New Orleans has to offer. Browse or sort by category: