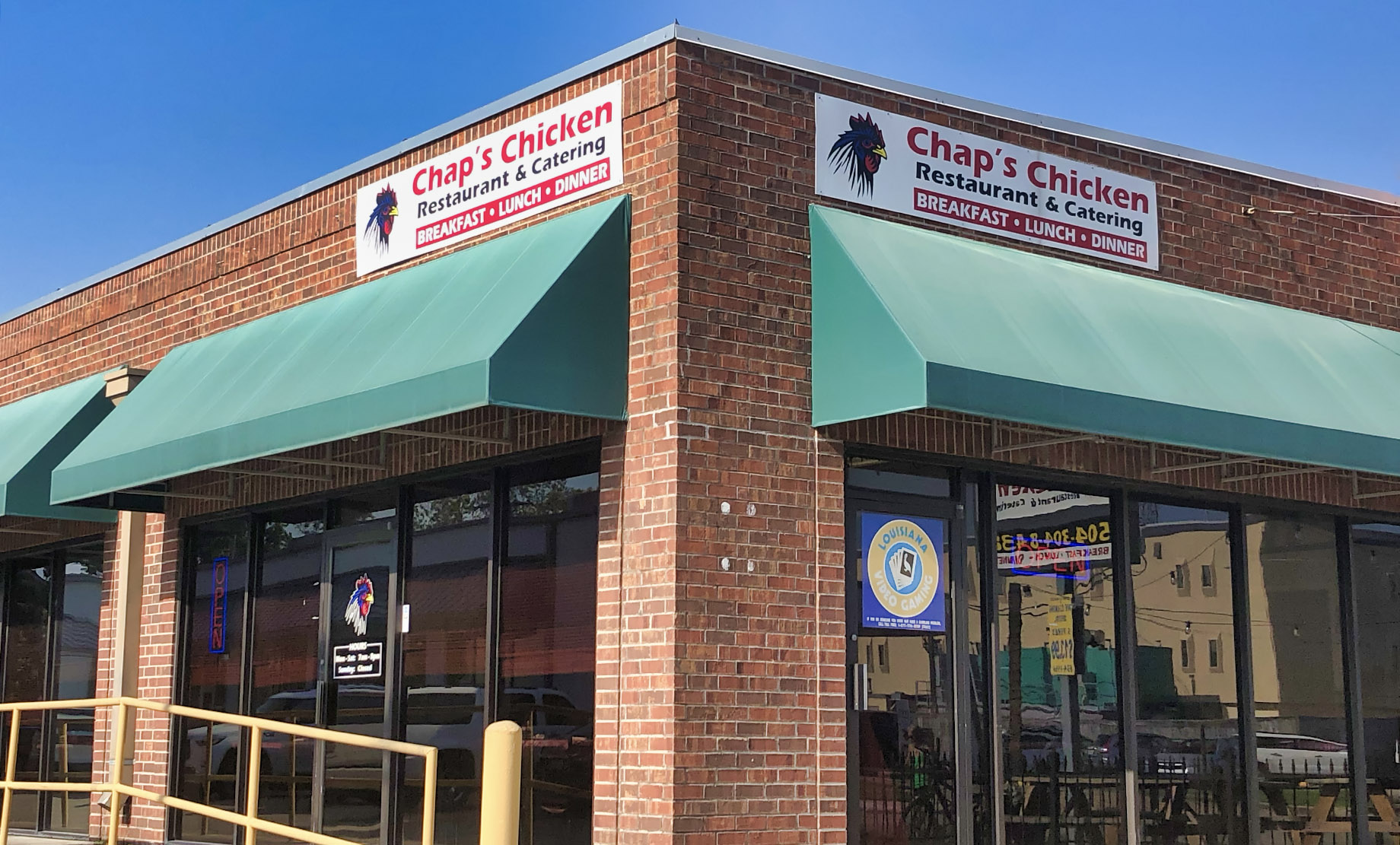 Go for: Crispy fried chicken, po-boys, and scrumptious pastries, made fresh daily
—
Chap's Chicken is one of New Orleans' home grown, hole-in-the-wall chicken joints.
But it's not a greasy spoon, or a dingy corner shop. Nope, Chap's Chicken is a family-run, family-style kind of place that has been part of the local scene for many years.
Come here for fried chicken with a crisp, well-peppered crust, that bursts with juice and flavor. Note: It is not spicy, which for me normally would be a non-starter, but there's something about this chicken and the friendly folks who work here and run the company that keeps me coming back for more.
It also tastes great cold, and that means it is perfect for picnics, back yard parties and all day parades.
Chap's Chicken started off in Lakeview, and moved around to a few different spots. That location closed in 2020, while the Old Metairie restaurant remains open near Gennaro's Bar and the Blue Ruin Speakeasy. It's just across from Metairie Bank, and right up the street from Todd's Music Express.
If somehow we could bring back Zummo's, this stretch at the west end of Metairie Rd. would be a self-contained dining, drinking, banking, and shopping paradise.
During the day, the lunch crowd comes in for blue plate specials and po-boys, while in the evening the kitchen fields fried chicken takeout orders by the box for family meals at home.
Chicken is made to order, it's always piping hot, and always fresh. Allow 20 minutes whether dining in, or if ordering ahead.  Even so, you'll probably get your bird faster than if you went through a Popeye's!
Chap's serves breakfast, lunch, and dinner. Breakfast is traditional, and for lunch and dinner it's like a standard po-boy shop, but with the addition of an honest-to-goodness Fried Chicken joint!
Chap's also serves wings, tenders, fish, and shrimp! The oils are never mixed, so you've got nothing to worry about.
The place is very clean and spacious, staff are super-friendly and always seem interested in your day. They have a variety of sides, and I say the green beans are perfect. They've got a cheesy Mac, fries, red beans and rice, and a jambalaya, too.
At Chap's Chicken, it's old-style New Orleans friend chicken (like your grandma used to make) in Old Metry – Scott McCrossen
Visit Nola Places
We're curious about our city, and we seek the best New Orleans has to offer. Browse or sort by category: