Nola Famous Hot Dogs
Hot dogs that somehow feel like they're fit for a King in a charming setting, at one of New Orleans' most focal intersections. • 1501 N Broad St, Nola 70119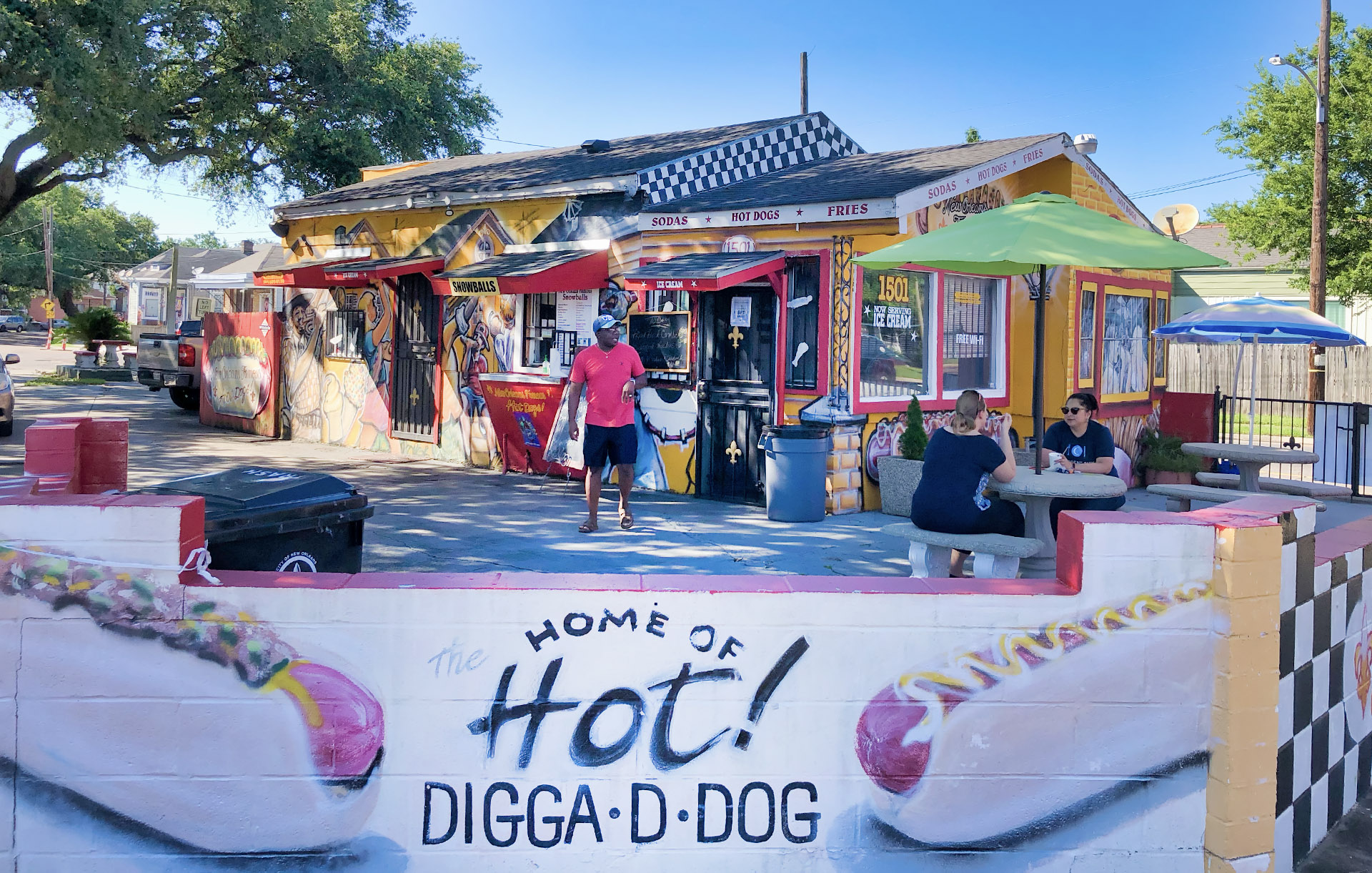 GO FOR: Friendly staff, great hot dogs, hot sausages, and cool sno-balls.
It's hard to drive past New Orleans Famous Hot Dogs & More, and not want to stop in. The colorful paint job, on a tiny triangular shaped lot beckons — especially on a sunny afternoon.
New Orleans Famous Hot Dogs is located at the corner of Broad St., and Gentilly Ave., where the 7th Ward meets the Fairgrounds neighborhood, and it is a good Nola Places destination.
This corner is bustling, and there is plenty to seek on Bayou Road, just across the street.
Stop in when you're craving a hot dog; or get something cool on hot summer afternoons. Enjoy your food out front, and watch the city cycle, walk, or drive by from one of the covered tables.
The menu is straight forward, and all served from a walk-up counter inside. Hot dogs, hamburgers, sausage sandwiches, and chili cheese fries + the aforementioned desserts / sweet treats.
Treat yourself to a fun, outdoor dining and good people watching experience. Treat yourself to some time at Nola Famous Hot Dogs. – scott mccrossen
Visit Nola Places
We're curious about our city, and we seek the best New Orleans has to offer. Browse or sort by category: